For RATING SHIRTS - Click on your Rating Abbreviation below: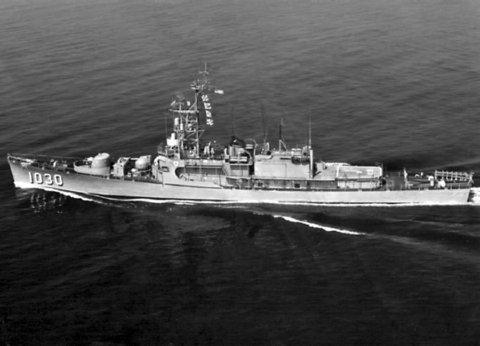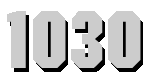 U.S.S. JOSEPH K. TAUSSIG
(DE-1030)

WE ARE READY NOW!
Click to view crew list
USS JOSEPH K. TAUSSIG (DE-1030) - a Dealey-class destroyer escort
In Commission 1957 to 1972
DE-1030 Deployments - Major Events
Add a DE-1030 Shellback Initiation
Add a DE-1030 Deployment - Major Event
Month
Year
to
Month
Year
Deployment / Event
JAN
1956
-
Keel Date: 3 JAN 1956
at New York Shipbuilding Company
MAR
1957
-
Launch Date: 9 MAR 1957
SEP
1957
-
Commissioned: 10 SEP 1957
OCT
1962
-
OCT
1962
Cuban Missle Blockade
MAR
1963
-
JUN
1963
Equator Crossing Crew Initiation 3/17/63
JAN
1964
-
MAY
1964
Dry Dock
JUN
1964
-
JUL
1964
Caribbean
MAR
1968
-
JUN
1985
Dry Dock
JUN
1969
-
DEC
1969
UNITAS
JUL
1969
-
Shellback Initiation - 15 JUL 1969 - Pacific Ocean
JUL
1969
-
Shellback Initiation - 15 JUL 1969 - Pacific Ocean
DEC
1970
-
OCT
1971
North Atlantic-Med-Indian Ocean
APR
1971
-
OCT
1971
North Atlantic-Med-Indian Ocean
JUL
1972
-
Decommissioned: 1 JUL 1972
DE-1030 General Specifications
Class: Dealey-class destroyer escort
Named for: Joseph Taussig
Complement: 170 Officers and Enlisted
Displacement: 1877 tons
Length: 314 feet 6 inches
Beam: 36 feet 9 inches
Flank Speed: 27 knots
Range: 6 000 Nautical Miles
Final Disposition:Sold for scrap 15 June 1973
USS JOSEPH K. TAUSSIG (DE-1030)
Joseph K. Taussig (DE-1030) was laid down 3 January 1956 by the New York Shipbuilding Corp., Camden, N. J.; launched 9 March 1957; sponsored by Mrs. Joseph K. Taussig, widow of Vice Admiral Taussig, and commissioned 10 September 1957, Lt. Comdr. R. S. Moore in command.


Following a Caribbean shakedown Joseph K. Taussig reported to Newport, R.I., 22 December for duty with the Atlantic Fleet. She departed Newport 12 May 1958 for Mediterranean service with the 6th Fleet. During this tour that a crisis erupted in Lebanon, and the 6th Fleet was dispatched to the area to prevent a Communist takeover. Joseph K. Taussig was at the scene, giving credibility to her namesake's words; "We are ready now." The destroyer escort remained on patrol until the crisis subsided, and then returned to Newport 7 October.


She was assigned to an antisubmarine warfare group and continued these operations until 6 February 1959 when she made a goodwill cruise to South America. Upon completion of an overhaul at Boston Naval Shipyard, Joseph K. Taussig operated out of Newport prior to Caribbean exercises during January 1960. She returned to Newport 14 February and resumed operations along the Atlantic coast.


The destroyer escort steamed toward the North Atlantic 6 September for NATO exercises, designed to show the enemies of freedom, that peace-loving nations would join forces to thwart any efforts to undermine that freedom. Joseph K. Taussig resumed coastal operations upon her return to Newport 20 October.


During January and February 1961, Joseph K. Taussig once again participated in annual exercises in the Caribbean and in April engaged in joint American-Canadian exercises off Nova Scotia. For the remainder of the year she operated in a state of readiness along the Atlantic coast and in mid February 1962 commenced 6 months of extensive ASW exercises.


During October, intelligence reports revealed evidence of Russian missile installations in Cuba. President Kennedy responded to this Communist challenge, by establishing a naval quarantine around the island. Joseph K. Taussig was ordered off Jacksonville, Fla., in November to provide a second line of defense in the crisis.


With the easing of tensions, she began preparations for a goodwill cruise to Africa, and departed Newport 15 February 1963. After visiting 9 African and 3 Mediterranean ports, she returned Newport 25 May for summer convoy escort exercises and Cuban patrol duty. From August to December, Joseph K. Taussig engaged in coastal training operations.


Between January and May 1965 Joseph K. Taussig received DASH installation at Boston Naval Shipyard; and. after completing training in the Caribbean, she participated in the massive amphibious exercise, Operation "Steel Pike I," in October. During the remainder of 1965 and throughout 1966, she trained along the Atlantic Coast and in the Caribbean and, in addition, served as sonar school ship at Key West. Early in 1966 she began 6 months of duty as an E-4 training ship to train seamen as petty officers in response to the growing commitment of the Navy in the troubled waters of Southeast Asia. She resumed squadron training exercises in July. During the next 12 months she operated from New England waters to the Caribbean maintaining her high degree of readiness for defense of the nation and the free world.


[Note: The above USS JOSEPH K. TAUSSIG (DE-1030) history may, or may not, contain text provided by crew members of the USS JOSEPH K. TAUSSIG (DE-1030), or by other non-crew members, and text from the Dictionary of American Naval Fighting Ships]