For RATING SHIRTS - Click on your Rating Abbreviation below: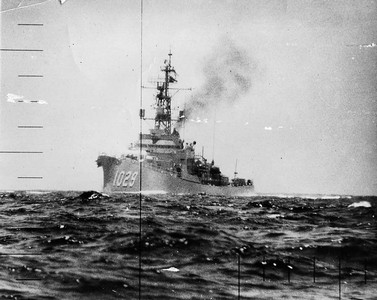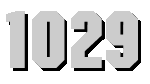 U.S.S. HARTLEY
(DE-1029)

MAKE TURNS NOT SMOKE
Click to view crew list
USS HARTLEY (DE-1029) - a Dealey-class destroyer escort
In Commission 1957 to 1972
DE-1029 Deployments - Major Events
Add a DE-1029 Shellback Initiation
Add a DE-1029 Deployment - Major Event
Month
Year
to
Month
Year
Deployment / Event
OCT
1955
-
Keel Date: 31 OCT 1955
at New York Shipbuilding Company
NOV
1956
-
Launch Date: 24 NOV 1956
JUN
1957
-
Commissioned: 26 JUN 1957
MAY
1958
-
OCT
1958
Med - Lebanon
JAN
1967
-
FEB
1967
Guantanamo Bay
MAY
1967
-
SEP
1967
North Atlantic-Med-Indian Ocean
JUN
1967
-
JUN
1967
Blue Nose - Arctic Circle
APR
1968
-
JUN
1968
North Atlantic
JUL
1968
-
SEP
1968
Mediterranean
JAN
1970
-
JAN
1970
Guantanamo Bay
APR
1971
-
OCT
1971
North Atlantic-Med-Indian Ocean
JUL
1972
-
Decommissioned: 8 JUL 1972
DE-1029 General Specifications
Class: Dealey-class destroyer escort
Complement: 170 Officers and Enlisted
Displacement: 1270 tons
Length: 314 feet 6 inches
Beam: 36 feet 9 inches
Draft: 18 feet
Final Disposition: Sold to Colombia
USS HARTLEY (DE-1029)
Hartley was laid down by the New York Shipbuilding Co., Camden, N.J., 31 October 1955; launched 24 November 1956; sponsored by Mrs.Henry Hartley, widow of Admiral Hartley; and commissioned 26 June 1957 at Philadelphia, Pa., Lt. Comdr. C. N. Crandall, Jr., in command.


After shakedown in the Caribbean to test the latest and most efficient antisubmarine equipment, Hartley joined Escort Squadron 14 in Newport, R.I., for a series of ASW and convoy tactics exercises 28 January 1958. Departing Newport 12 May in company with CortRon 14, CortRon 10, and Wasp (CVS-18), Hartley deployed to the Mediterranean for operations with the mighty 6th Fleet. During the Lebanese crisis in July she patrolled off the coast of Lebanon as the 6th Fleet acted quickly and effectively to stabilize the tense political situation and to prevent the spread of violence to other parts of the unsettled Middle East. For the next 2 months she continued peace-keeping patrols and ranged the Mediterranean from Turkey to France. She returned to Newport 7 October.


After a series of ASW exercises out of her home port, Hartley sailed with CortRon 14 for an extended South American cruise 6 February 1959. American units joined ships from the Brazilian, Argentine, Uruguayan, and Venezuelan navies for intensive ASW training exercises. Hartley returned to Newport 5 May 1959 and engaged in further escort and ASW exercises until June 1960, when she entered Monroe Shipyard, Chelsea, Mass., for installation of a new high speed sonar dome. Hartley then served as Fleet Sonar School training ship at Key West, Fla., until November 1960.


Antisubmarine exercises out of Newport filled Hartley's schedule for the following 4 years, punctuated by occasional special operations. In October 1961, Hartley sailed to Norfolk to work with NASA research teams in improving shipboard recovery and space capsule egress procedures for American astronauts. After another tour with the Sonar School at Key West, Hartley prepared for BEAGLE II, a joint Canadian-American exercise which was cancelled because of the Cuban missile crisis in October 1962. In response to the Russian attempt to establish offensive missile bases in Cuba the United States established an effective naval blockade off Cuba. Vigilant American ships helped repulse this threat to world peace; and, operating off the East Coast, Hartley provided essential support during one of the most tense and dangerous international situations of the Cold War.


Since 1962, Hartley has continued operating in the Atlantic and the Caribbean. In March 1963, she conducted surveillance patrols off Cuba, and during the next 5 months she participated in extensive ASW exercises out of Key West and Newport. Early in September she entered the Boston Naval Shipyard where she underwent overhaul and modification. Equipped with the latest advances in sonar equipment and DASH, Hartley resumed duty 27 January 1964. During February and March she trained out of Guantanamo Bay and served at the Sonar School at Key West. Returning to Newport 8 April, sihe spent the remainder of the year participating in antisubmarine exercises which sent her from the Gulf of Maine to the Straits of Florida.


After conducting surveillance patrols and sonar training out of Key West during the early part of 1965, she was heavily damaged by Norwegian freighter Blue Master 16 June. As Hartley entered Chesapeake Bay in heavy weather, the merchantman hit the destroyer escort broadside, and her bow almost cut Hartley in half. She suffered no casualties but was extensively damaged in the engineering spaces. Prompt and effective rescue and salvage operations kept her from grounding; 19 hours after the collision, she reached Norfolk under tow.


After extensive repairs at Norfolk Navy Yard, Hartley returned to Newport early in October. There she resumed antisubmarine operations.


Hartley operated out of Newport along the New England coast and in the Caribbean until she sailed for Northern Europe late in May 1987. After cruising along the Scandinavian coast, she arrived Copenhagen 23 June. She next visited Holy Loch, Scotland, before getting underway 17 July for the Mediterranean, where she became an element of stability in that tense and explosive region so recently disturbed by the war between Israel and Arab States
[Note: The above USS HARTLEY (DE-1029) history may, or may not, contain text provided by crew members of the USS HARTLEY (DE-1029), or by other non-crew members, and text from the Dictionary of American Naval Fighting Ships]