For US NAVY RATING SHIRTS - Click on your Rating Abbreviation below:
Click on your Rating abbreviation above: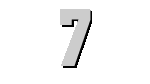 U.S.S. HENRY B. WILSON
(DDG-7)

MAGNIFICENT SEVEN
Click to view crew list
USS HENRY B. WILSON (DDG-7) - a Charles F. Adams-class guided missle destroyer
In Commission 1960 to 1989
DDG-7 Deployments - Major Events
Add a DDG-7 Shellback Initiation
Add a DDG-7 Deployment - Major Event
Month
Year
to
Month
Year
Deployment / Event
FEB
1958
-
Keel Date: 28 FEB 1958
at Defoe Shipbuilding Company Bay City MI
APR
1959
-
Launch Date: 22 APR 1959
DEC
1960
-
Commissioned: 17 DEC 1960
MAR
1961
-
Shellback Initiation - 27 MAR 1961 - Pacific Ocean
JUN
1965
-
NOV
1965
West Pac-Viet Nam
FEB
1968
-
AUG
1968
West Pac-Viet Nam
JUN
1968
-
JUN
1968
Damaged by Enemy gunfire
JUL
1968
-
Shellback Initiation - 17 JUL 1968 - Pacific Ocean
OCT
1969
-
APR
1970
West Pac-Viet Nam
JUN
1971
-
DEC
1971
West Pac
JUN
1971
-
DEC
1971
West Pac-Viet Nam
NOV
1971
-
Shellback Initiation - 28 NOV 1971 - Pacific Ocean
JUN
1972
-
FEB
1973
West Pac
JAN
1975
-
SEP
1975
Mayaguez Rescue - May 12-15 1975
OCT
1975
-
Shellback Initiation - 2 OCT 1975 - Pacific Ocean
OCT
1976
-
MAR
1977
West Pac
AUG
1979
-
FEB
1980
West Pac
FEB
1981
-
SEP
1981
West Pac
MAR
1983
-
JAN
1984
West Africa
FEB
1986
-
AUG
1987
Mediterranean-Indian Ocean-Persian Gulf
APR
1986
-
Shellback Initiation - 22 APR 1986 - Pacific Ocean
DEC
1988
-
JUN
1989
West Pac
OCT
1989
-
Decommissioned: 2 OCT 1989
DDG-7 General Specifications
Class: Charles F. Adams-class guided missle destroyer
Named for: Henry Braid Wilson
Complement: 24 Officers and 330 Enlisted
Displacement: 3277 tons
Length: 437 feet
Beam: 47 feet
Flank Speed: 33 knots
Range: 4 500 nautical miles
Final Disposition:Sunk as target ship 15 August 2003
USS HENRY B. WILSON (DDG-7)
Henry B. Wilson (DDG-7) was launched 22 April 1959 by Defoe Shipbuilding Co., Bay City, Mich.; sponsored by Mrs. Patrick J. Hurley, daughter of Admiral Wilson ; and commissioned 17 December 1960, Comdr. L. D. Caney in command.


One of a new class of destroyers built from the keel up to fire guided missiles, Henry B. Wilson was the first ship of her size to be side-launched and when launched was the largest warship ever constructed on the Great Lakes. Because of these unique circumstances, she was christened not with the traditional champagne but with a bottle filled with water from the Great Lakes, the St. Lawrence River, and the Atlantic Ocean. Following shakedown in the Caribbean she arrived in early May 1961 at her new home port, San Diego. During the months that followed Henry B. Wilson conducted tests and drills of her missile systems, fleet exercises, and type training.


The guided missile destroyer sailed 6 January 1962 for duty in the Western Pacific, the first ship in that region to be armed with Tartar missiles. Stopping at Pearl Harbor and Yokosuka, she carried out antisubmarine exercises until returning to the United States 19 July 1962.


Training off the California coast, punctuated with several missile firings, occupied Henry B. Wilson until 17 October 1963, when she sailed with carrier Kitty Hawk for duty with 7th Fleet in the Western Pacific. During the next 5 months she operated as part of America's mobil peacekeeping fleet between Japan and the Philippines. After returning to San Diego 16 April 1964, she resumed ASW and fire support operations.


Henry B. Wilson sailed on her third deployment to the Far East 4 June 1965. Arriving Subic Bay, Luzon, 21 June, she became flagship for Destroyer Squadron 21, then began rescue and air defense picket duty in the Gulf of Tonkin 31 July, along with shore bombardment support. As escort for Midway (CV-41), she departed Subic Bay 7 November and arrived San Diego the 24th.


After a year's operation off the West Coast, Henry B. Wilson departed San Diego for the Far East 5 November 1966. She resume picket duty off Vietnam 23 December. During the first 3 months of 1967 she cruised the South China Sea and Gulf of Tonkin, performing search and rescue missions and pounding enemy coastal positions in support of ground operations. She returned to San Diego early in May.


Henry B. Wilson (DDG-7) decommissioned on 2 October 1989 and was sunk as a target in the Pacific Ocean on 15 August 2003.


[Note: The above USS HENRY B. WILSON (DDG-7) history may, or may not, contain text provided by crew members of the USS HENRY B. WILSON (DDG-7), or by other non-crew members, and text from the Dictionary of American Naval Fighting Ships]