For RATING SHIRTS - Click on your Rating Abbreviation below:
Click on your Rating abbreviation above: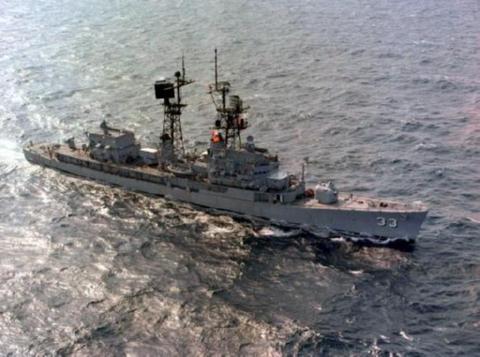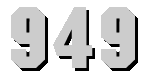 U.S.S. PARSONS
(DD-949)

PRIMA APUD AEQUAS
Click to view crew list
USS PARSONS (DD-949) - a Forrest Sherman-class destroyer
In Commission 1959 to 1982
DD-949 Deployments - Major Events
Add a DD-949 Shellback Initiation
Add a DD-949 Deployment - Major Event
Month
Year
to
Month
Year
Deployment / Event
JUN
1957
-
Keel Date: 17 JUN 1957
at Ingalls Shipbuilding Pascagoula MS
AUG
1959
-
Launch Date: 17 AUG 1959
OCT
1959
-
Commissioned: 29 OCT 1959
JAN
1960
-
Shellback Initiation - 21 JAN 1960 - Pacific Ocean
NOV
1962
-
JUN
1963
West Pac
JAN
1963
-
JAN
1967
Caribbean
NOV
1982
-
Decommissioned: 19 NOV 1982
DD-949 General Specifications
Class: Forrest Sherman-class destroyer
Named for: R.Adm. William S. Parsons
Complement: 256 Officers and Enlisted
Displacement: 4000 tons
Length: 418 feet
Beam: 45 feet
Flank Speed: 33 knots
Range: 4 500 nautical miles
Final Disposition:Sunk as a target 25 April 1989
USS PARSONS (DD-949)
Parsons (DD-949) was laid down 17 June 1957 by the Ingalls SB Corp. Passagoula Miss.; launched 17 August 1958; sponsored by Mrs. William S. Parsons and commissioned 29 October 1959 at Charleston S.C. Comdr. W. R. Loomis in command.
After shakedown Parsons reported to her home port San Diego and commenced operations with the 1st Fleet in February 1960. In October she deployed to the Western Pacific with 7th Fleet units. She returned to resume West Coast operations in July 1961 and entered the Long Beach Naval Shipyard 6 October for major improvements in her communications and ASW equipment. She then rejoined the 1st Fleet in extensive coastal training from January to November 1962 deployed for her second WestPac tour in November and returned in July 1963 to the California coast.
During the summer and fall of 1963 she carried out AAW and ASW operations in the San Diego area. During November she escorted Midway (CVA-41) and Hancock (CVA-19) to the Western Pacific and returned to San Diego. Parsons continued her training and service operations alternately with the 1st and 7th fleets until selected for conversion to a Guided Missile Destroyer and decommissioned at the Long Beach Naval Shipyard 19 January 1966.
Parsons was Reclassified (DDG-33) 15 March 1967 and recommissioned 3 November 1967 assigned to the Cruiser-Destroyer Force Pacific Fleet. Following shakedown she carried out a rigorous testing program for her missile systems and in September 1968 she assumed duties as flagship for DesRon 31 and immediately deployed to the Western Pacific for operations with the 7th Fleet off Vietnam. Interspersed with her carrier escort duties on Yankee Station she conducted on-station training operations assuming duties as ASW training coordinator ship with Commander Destroyer Squadron 31 embarked. Parsons also visited Kaohsiung Yokosuka Hong Kong Singapore and Sasebo. She returned to San Diego 12 May 1969 to resume operations from there and train for her next deployment.
Into 1970 Parsons continues to serve the U.S. Navy.


[Note: The above USS PARSONS (DD-949) history may or may not contain text provided by crew members of the USS PARSONS (DD-949) or by other non-crew members and text from the Dictionary of American Naval Fighting Ships]