For RATING SHIRTS - Click on your Rating Abbreviation below: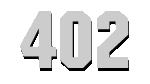 U.S.S. MAYRANT
(DD-402)

THE MIGHTY MAYRANT
Click to view crew list
DD-402 USS Mayrant
USS Mayrant was built at Boston Navy Yard and commissioned in September 1939. In 1940, she served twice as an escort to President Roosevelt on his inspections of the defenses on the coast. In 1941, USS Mayrant was present during the conference between Roosevelt and British Prime Minister Churchill, being employed on escort duties during that time as well. Once the U.S. formally entered WWII, USS Mayrant continued with escort duties through 1942. That spring, she operated with the British Home Fleet and then helped with the invasion of Morocco in November. She did more escort convoys and then helped in the assault on Sicily in July 1943.
In late July of that year, she was damaged by German air strikes and lost five crew members. USS Mayrant was towed to Malta for repairs before being sent to South Carolina for permanent repair. She was reassigned to the East coast escort services in May 1944, and proceeded to help save USS Atlantic States in 1945 before being sent to the central Pacific. She escorted shipping during her time there and went on to aid in the surrender after fighting had ceased. After becoming radioactive during atomic testing at Bikini, USS Mayrant was decommissioned in 1946 and sunk in 1948 off Kwajalein.
DD-402 Deployments - Major Events
DD-402 General Specifications
Class: Benham-class destroyer
Named for: John Mayrant
Complement: 184 Officers and Enlisted
Displacement: 1725 tons
Length: 431 feet 1 inches
Beam: 35 feet 5 inches
Flank Speed: 38 Knots
Final Disposition: Scuttled off Kwajalein 4 April 1948