For RATING SHIRTS - Click on your Rating Abbreviation below: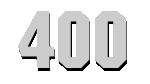 U.S.S. MCCALL
(DD-400)


Click to view crew list
DD-400 USS McCall
USS McCall was laid down as a 1500-ton Benham class destroyer at San Francisco. She was commissioned in June 1938 and assigned to the Pacific. Initially, McCall performed escort duties and training exercises. In 1941, she was sent to Hawaii to guard the islands after the attacks on Pearl Harbor. She was then sent on escort trips with Enterprise and Yorktown, to raid the Marshalls and Gilberts. This followed by more patrols in the South and West Pacific before returning to San Francisco in September 1943 for overhaul and exercises.
In 1944, she became part of TF 58, which was known as the fast carrier force. USS McCall was sent for repairs in the middle of that year, and then returned to her task force. She was involved in Iwo Jima, patrols off Guam, and other critical parts of the Pacific War. She performed screening missions, escort convoys, and bombardment missions during her time in the South Pacific. After Iwo Jima, she headed for Leyte before being sent back to New York in early 1945. There, she underwent repairs and training but was decommissioned that November because the war had ended. She was sold in 1947 and scrapped in March 1948.
DD-400 Deployments - Major Events
Add a DD-400 Shellback Initiation
Add a DD-400 Deployment - Major Event
Month
Year
to
Month
Year
Deployment / Event
MAR
1936
-
Keel Date: 17 MAR 1936
at Bethlehem Shipbuilding Corporation - Union Iron Works
NOV
1937
-
Launch Date: 20 NOV 1937
JUN
1938
-
Commissioned: 22 JUN 1938
JAN
1942
-
JUL
1945
Middle Pacific
JAN
1942
-
Shellback Initiation - 15 JAN 1942 - Pacific Ocean
NOV
1945
-
Decommissioned: 30 NOV 1945
DD-400 General Specifications
Named for: Edward R. McCall
Complement: 184 Officers and Enlisted
Displacement: 1500 tons
Length: 341 feet 4 inches
Beam: 35 feet 5 inches
Draft: 14 feet 4 in
Final Disposition: Scrapped