For RATING SHIRTS - Click on your Rating Abbreviation below: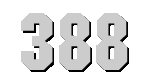 U.S.S. HELM
(DD-388)


Click to view crew list
DD-388 USS Helm
USS Helm was built at Norfolk Navy Yard and commissioned in October 1937. She was sent to the Atlantic and Caribbean at first, where she remained until mid-1939 when she was sent to the Pacific. Helm took part in many training missions and fleet activities during the years before the Pacific War started, and was based in Hawaii and on the West Coast. USS Helm just happened to be in Pearl Harbor when it was attacked by the Japanese in December 1941. She was damaged slightly from two bombs that dropped nearby, but was still operational.
USS Helm was sent to the South pacific in March 1942, where she remained for almost two years performing escort duties and other operations that were requested of her. She underwent a stateside overhaul in 1943 and then returned to the Pacific for the better part of 1944 to help with invasions in the Marianas, the Philippines, and other Japanese bases in the area. In July 1945, she was put on patrol duties and was returned to the states in November. She was sent back to Pearl Harbor and decommissioned in 1946. USS Helm survived target employment during atomic bomb testing, and was sold in October 1947 for scrap.
DD-388 Deployments - Major Events
DD-388 General Specifications
Class: Bagley-class destroyer
Named for: Rear Admiral James Meredith Helm
Complement: 158 Officers and Enlisted
Displacement: 2325 tons
Length: 341 feet 8 inches
Beam: 35 feet 6 inches
Flank Speed: 38 Knots
Range: 6500 Nautical Miles
Final Disposition:Sold for scrap October 2 1947