For RATING SHIRTS - Click on your Rating Abbreviation below: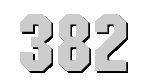 U.S.S. CRAVEN
(DD-382)

SALTY
Click to view crew list
DD-382 USS Craven
USS Craven was built as a Gridley class destroyer at Quincy, Massachusetts in 1937. She was commissioned in September of that year and sent to the Caribbean for training. Once training was completed, Craven sailed westward to San Diego. She remained there until 1940 when she was sent on to Pearl Harbor. She remained in the Pacific performing escort duties until November 1942 when she was sent to Guadalcanal and to help the Vela Gulf campaign. She also helped in the raids of the Marshalls, the Gilberts, and Wake Island during her time in the Pacific.
In September 1943, she went on to San Francisco for overhaul, and returned to Pearl Harbor in January 1944. USS Craven was involved in sorties, screening, and escorts during the next months of the war. In January 1945, Craven sailed to New York for submarine patrols and exercises on the east coast before heading out on escort missions to England and the Mediterranean. In 1946, she was sent back to New York and then on to San Diego. USS Craven arrived in Pearl Harbor on March 16, 1946 and was decommissioned in the following month. She was sold for scrapping in October 1947.
DD-382 Deployments - Major Events
DD-382 General Specifications
Class: Gridley-class destroyer
Named for: Tunis Augustus Macdonough Craven
Complement: 158 Officers and Enlisted
Displacement: 1590 tons
Length: 340 feet 10 inches
Beam: 35 feet 10 inches
Flank Speed: 38 Knots
Range: 6500 Nautical Miles
Final Disposition:Sold 2 October 1947