For RATING SHIRTS - Click on your Rating Abbreviation below: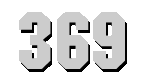 U.S.S. REID
(DD-369)

RUGGED REID
Click to view crew list
DD-369 USS Reid
USS Reid was built at Kearny, New Jersey in January 1936, and then commissioned in November 1936. She participated in fleet maneuvers and training in both the Atlantic and Pacific from 1937-1941. Once the Japanese attacked Pearl Harbor, USS Reid was put to work escorting and patrolling in the Hawaiian Islands and South Pacific. She helped take down the first Japanese planes of the Pacific War, and then went on to patrol areas like Midway Island, Kiska, Samoa, Fiji, and New Guinea. While in New Guinea, she was responsible for taking down two enemy plains. She patrolled the Western Pacific, as well, and then went on to New Guinea, New Britain, Admiralty Islands, and Wake Island to help with escorts, patrols, and antisubmarine missions. USS Reid was involved in many critical escort and offensive operations for the better part of World War II.
In 1943, USS Reid went on to patrol Leyte and the Philippines, supporting landings and escorting damaged ships toward Leyte Gulf. While escorting reinforcements, she destroyed seven enemy planes but was also sunk herself by kamikaze crashes. The 150 survivors on board the USS Reid at the time of sinking were rescued by other landing craft within her convoy.
DD-369 Deployments - Major Events
Add a DD-369 Shellback Initiation
Add a DD-369 Deployment - Major Event
Month
Year
to
Month
Year
Deployment / Event
JUN
1934
-
Keel Date: 25 JUN 1934
at Federal Shipbuilding and Drydock Company
JAN
1936
-
Launch Date: 11 JAN 1936
NOV
1936
-
Commissioned: 2 NOV 1936
MAR
1941
-
Shellback Initiation - 7 MAR 1941 - Indian Ocean
DEC
1943
-
Shellback Initiation - 7 DEC 1943 - Pacific Ocean
DD-369 General Specifications
Class: Mahan-class destroyer
Named for: Samuel Chester Reid
Complement: 158 Officers and Enlisted
Displacement: 1500 tons
Length: 341 feet 4 inches
Beam: 35 feet
Flank Speed: 37 knots
Final Disposition: Sunk in enemy action 13 November 1942