For RATING SHIRTS - Click on your Rating Abbreviation below: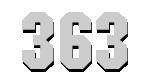 U.S.S. BALCH
(DD-363)


Click to view crew list
DD-363 USS Balch
USS Balch was built at Quincy Massachusetts and was commissioned as a Porter class destroyer in October 1936. She was sent to the Atlantic for a year before heading off for the Pacific for training and fleet exercises before the war broke out. Balch was at sea when the U.S. officially joined the war, but she became an active vessel in the Pacific War when she returned. She was on the carrier task force that raided the Marshall Islands and Wake in 1942, and accompanied USS Enterprise on the Doolittle Raid on Japan and then headed for the Battle of Midway.
In the Battle of Midway, she was supporting USS Yorktown and was present when the vessel sank on June 7 1942. USS Balch went back to supporting USS Enterprise for the remainder of 1942 for the most part. She then went to the Aleutian Islands and New Guinea to offer her support during those raids and seizures, before being sent back to the Atlantic as a convoy escort to and from North Africa. In June 1945, the ship was inactive until October when she was decommissioned. USS Balch was then sold for scrap in 1946. She was named for Rear Admiral George B. Balch.
DD-363 Deployments - Major Events
DD-363 General Specifications
Class: Porter-class destroyer
Complement: 194 Officers and Enlisted
Displacement: 1850 tons
Length: 381 feet 1 inches
Beam: 36 feet 11 inches
Draft: 17 feet 9 in
Final Disposition: Scrapped in 1946