For RATING SHIRTS - Click on your Rating Abbreviation below: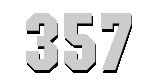 U.S.S. SELFRIDGE
(DD-357)

FIGHTING 357
Click to view crew list
DD-357 USS SELFRIDGE
USS Selfridge received its name in honor of Rear Admiral Thomas O. Selfridge and his son with the same name. The Navy brought her into service upon her commission in November 1936. For the first few months, the ship conducted shakedown and other operations in the Mediterranean, Caribbean, and along the East Coast. In December 1937, she reported for duty in the Pacific. For the next couple of years, USS Selfridge worked out of Southern California. In 1940, the Navy reassigned her, and many other ships, to work out of Pearl Harbor.
On December 7, 1941, USS Selfridge was in harbor when the Japanese attacked Pearl Harbor. The ship was undamaged and was able to return fire during the attack. She joined other ships patrolling around Hawaii. For the first half of 1942, she provided screening and cover for aircraft carriers and other ship convoys. In August 1942, she was part of the group that conducted the assault at Guadalcanal. In 1943, she assumed further duties as screening and cover for various task forces. On October 6, 1943, USS Selfridge, along with two other ships, she encountered a Japanese force. In the ensuing Battle of Vella Lavella, the ship lost thirteen crewmen and had thirty-six missing. She continued providing screening through to the end of the war. The Navy decommissioned her in October 1945 and sold her for scrap in October 1947.
DD-357 Deployments - Major Events
DD-357 General Specifications
Class: Porter-class destroyer
Complement: 194 Officers and Enlisted
Displacement: 1850 tons
Length: 381 feet
Beam: 36 feet 2 inches
Draft: 10 feet 5 in
Range: 6 500 Nautical Miles
Final Disposition: Sold 20 December 1946 and scrapped