For RATING SHIRTS - Click on your Rating Abbreviation below: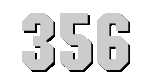 U.S.S. PORTER
(DD-356)


Click to view crew list
DD-356 USS PORTER
USS Porter received its name in honor of Commodore David Porter and his son Admiral David Dixon Porter. The Navy brought her into service upon her commission in August 1936. Her shakedown occurred in the waters off of Northern Europe. She reported for duty in the Pacific in August 1937. For the next few years, she participated in operations with the Pacific Fleet. On December 5, 1941, she sailed out of Pearl Harbor. In doing so, she missed the Japanese attack by two days. For the next couple of months, she patrolled around Hawaii before setting sail with other ships to the West Coast in March 1942.
Through summer 1942, USS Porter patrolled along the West Coast. In August, she sailed back to Hawaiian waters to participate in training exercises. On October 16, she took off with Task Force 16 and headed towards the Solomon Islands. The Task Force encountered Japanese forces on October 26 1942 near Guadalcanal. During the ensuing Battle of the Santa Cruz Islands, USS Porter received damage from a torpedo. The damage was fatal. After the crew left, USS Shaw fired on her. She sunk to the depths. The origin of the torpedo is controversial. Some credit the Japanese sub I-21, while others believe it was from a ditching US plane.
DD-356 Deployments - Major Events
DD-356 General Specifications
Class: Porter-class destroyer
Complement: 194 Officers and Enlisted
Displacement: 1850 tons
Length: 381 feet
Beam: 36 feet 2 inches
Draft: 10 feet 5 in
Range: 6 500 Nautical Miles
Final Disposition: Sunk in action 1 February 1943