For RATING SHIRTS - Click on your Rating Abbreviation below: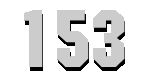 U.S.S. BERNADOU
(DD-153)


Click to view crew list
DD-153 USS BERNADOU
USS Bernadou received its name in honor of Commander John Baptiste Bernadou who was a Navy hero of the Spanish-American War. The Navy brought her into service upon her commission in May 1919. Most of her first voyages were in Atlantic waters conducting regular maneuvers and operations. The Navy decommissioned her in July 1922. The Navy brought her back to active duty in May 1930. After reactivation, she served for a few years again in the Atlantic. The Navy brought her out of service again in January 1937.
The outbreak of war in Europe brought her out of mothballs again in October 1939. She spent the next couple of years working in Neutrality Patrols and escorting convoys. Upon the US entry into World War II in December 1941, USS Bernadou continued escorting duties but added submarine work as well. In October of 1942, she was part of the landing in North Africa. The actions of her crew landed her the Presidential Citation. She continued with convoy duties between the US and Africa before transiting in the Mediterranean to continue that work until late 1943. She continued convoy work in Atlantic waters for the rest of the War. The Navy decommissioned her in July 1945 and sold her for scrap in November of that year. She received five battle stars for her work during WWII.
DD-153 Deployments - Major Events
DD-153 General Specifications