For RATING SHIRTS - Click on your Rating Abbreviation below: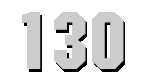 U.S.S. JACOB JONES
(DD-130)


Click to view crew list
DD-130 USS JACOB JONES
USS Jacob Jones received its name in honor of Commodore Jacob Jones who was a Navy hero of the War of 1812. The Navy brought her into service upon her commission in October 1919. Her initial voyages were in the Atlantic, but she reported early in 1920 for service in the Pacific. She performed well until the Navy decommissioned her in June 1922. The Navy brought her back to active duty in May 1930. After reactivation, she served for a few years in the Pacific and Caribbean before working the rest of the 1930s in the Atlantic.
In late 1938, USS Jacob Jones entered European and North African waters as part of Squadron 40-T. With the start of World War II in Europe, she returned to US waters to take up Neutrality Patrols along with submarine work. When the United States entered into the war in December 1941, USS Jacob Jones provided convoy escort out of Newfoundland. In February 1942, she began submarine patrol along the East Coast. On February 28 of that year, the German submarine U-578 struck her with at least two torpedoes. The heavily damaged ship sunk. Only a total of eleven survived the explosion and subsequent exposure.
DD-130 Deployments - Major Events
DD-130 General Specifications