Click on your Rating abbreviation above: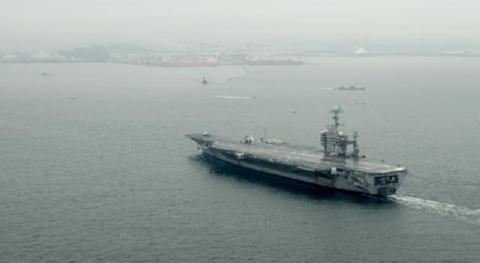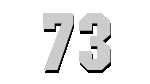 U.S.S. GEORGE WASHINGTON
(CVN-73)

The Spirit of Freedom
Click to view crew list
George Washington is a Nimitz-class nuclear-powered supercarrier commissioned in 1992. Though built in Virginia, her new home is in Japan.
Service History
George Washington was christianed by former First Lady Barbara Bush and participated in the 50th anniversary festivities for D-Day. She was deployed to Bosnia and Herzegovina in 1996 during Operation Decisive Endeavor. She also participated in Operation Southern Watch in Iraq, enforcing a No Fly Zone in both operations.
GW was deployed several times to the Persian Gulf, playing a key role in the U.S. military missions. She assisted in US Maritime Interception Operations and diverted tens of thousands of tons of oil.
In 2001, she returned to port for several upgrades to her systems and architecture. Following this upgrade, she sailed to New York and spent three days assisting with airspace defense over the city in response to the 9/11 attacks.
In 2002, she deployed to the Persian Gulf again to participate in Operation Southern Watch and Operation Enduring Freedom. She has also participated in Operation Vigilant Resolve.
In 2005, GW began preparations to move to Japan. In 2008, all upgrades were made and she set sail from the East Coast. En route, she suffered severe damage in Rio De Janeiro, Brazil when fire occurred in her air conditioning/refrigeration space and boiler room, caused by nearby smoking in an unauthorized area. After repairs were made, she finally set sail for her new home in Japan.
CVN-73 Deployments - Major Events
Add a CVN-73 Shellback Initiation
Add a CVN-73 Deployment - Major Event
Month
Year
to
Month
Year
Deployment / Event
AUG
1986
-
AUG
1986
Keel Date: 25 August 1986
at Newport News Ship Bulding and Dry Dock
JUL
1992
-
JUL
1992
Commisioning
MAY
1994
-
NOV
1994
Mediterranean-Indian Ocean-Persian Gulf
JAN
1996
-
JUL
1996
Mediterranean-Indian Ocean-Persian Gulf
OCT
1997
-
APR
1998
Mediterranean-Indian Ocean-Persian Gulf
JUN
2000
-
DEC
2000
Mediterranean-Indian Ocean-Persian Gulf
JUN
2002
-
DEC
2002
West Pac-Indian Ocean-Persian Gulf
JUN
2002
-
DEC
2002
Mediterranean-Indian Ocean-Persian Gulf
JAN
2004
-
JUL
2004
Mediterranean-Indian Ocean-Persian Gulf
APR
2008
-
SEP
2008
Cape Horn
JUN
2009
-
NOV
2009
West Pac
JUN
2010
-
NOV
2010
West Pac
JUN
2011
-
NOV
2011
West Pac
JUL
2011
-
Shellback Initiation - 14 JUL 2011 - Pacific Ocean
CVN-73 General Specifications
Class: Nimitz-class aircraft carrier
Displacement: 104200 tons
Length: 1092 feet
Beam: 252 ft max.; 134 ft at waterlne
Draft: 37 ft
Power Plant: Two (2) nuclear reactors / four (4) sets of turbines / four (4) shafts
Propellers: Four (4) - Each 25 ft dia.
Flank Speed: over 30 knots
Range: Unlimited - Refueled at approx. 25 years of service
Ships Company: approx 3200 Officers and Enlisted
Carrier Air Wing:
- 7 Fixed Wing Squadrons
- 1 Helicoper Squadron
- approx. 2400 Officers and Enlisted