Click on your Rating abbreviation above: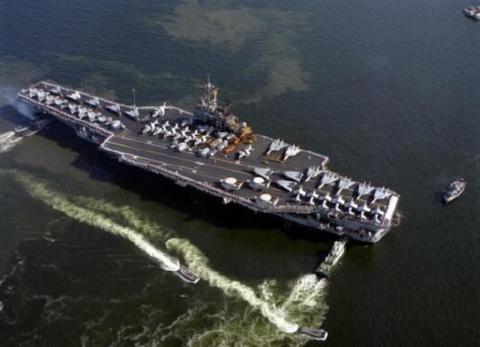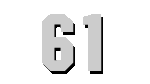 U.S.S. RANGER
(CV-61)

Top Gun
Click to view crew list
USS Ranger was a Forrestal-class aircraft carrier commissioned on Aug. 10, 1957. Named for the term used for a military scout, the ship reported for service in the Pacific Fleet. Her first few voyages were for WESTPAC operations in the western Pacific. In the mid-1960's, the ship began voyages around Southeast Asia as tensions there began to escalate. With active combat breaking out, she was often seen off the coast of Vietnam proving air support. Throughout the late 1960's and into the 1970's, the ship was often engaged in combat operations.
In the late 1970's, the ship entered the Indian Ocean on a couple of occasions when tensions began to escalate in the Middle East. The 1980's saw Ranger continuing its WESTPAC voyages. In 1985 and 1986, the ship became the star of the Top Gun movie. With Operation Desert Storm, Ranger was in the front lines with hundreds of sorties sent from the Persian Gulf.
In 1992, the ship entered Persian Gulf waters again to aid with air support of the no-fly zone over Iraq. She was also sent off the coast of Africa to aid with relieving Somalian famine victims. Ranger was decommissioned on July 10, 1993.
CV-61 Deployments - Major Events
Add a CV-61 Shellback Initiation
Add a CV-61 Deployment - Major Event
Month
Year
to
Month
Year
Deployment / Event
AUG
1954
Keel Date: 2 AUG 1954
at Newport News Shipbuilding & Drydock Co. Newport News VA
SEP
1956
Launch Date: 29 SEP 1956
AUG
1957
Commissioned: 10 AUG 1957
AUG
1957
-
MAR
1958
Sea Trials
JUN
1958
-
AUG
1958
1st cruise - Norfolk to Alameda around Cape Horn
JUL
1958
-
Shellback Initiation - 15 JUL 1958 - Atlantic Ocean
JAN
1959
-
JUL
1959
West Pac
FEB
1960
-
AUG
1960
West Pac
MAY
1961
-
Shellback Initiation - 20 MAY 1961 - Pacific Ocean
AUG
1961
-
MAR
1962
West Pac
JAN
1962
-
JAN
1963
West Pac-Viet Nam
AUG
1962
-
FEB
1964
Dry Dock
OCT
1962
-
NOV
1962
Cuban Missle Blockade
NOV
1962
-
JUN
1963
West Pac-Viet Nam
MAY
1963
-
Shellback Initiation - 23 MAY 1963 - Pacific Ocean
MAY
1964
-
Shellback Initiation - 20 MAY 1964 - Indian Ocean
MAY
1964
Shellback Initiation - 20 MAY 1964 - Pacific Ocean
MAY
1964
-
Shellback Initiation - 5 MAY 1964 - Pacific Ocean
AUG
1964
-
MAY
1965
West Pac-Viet Nam
DEC
1965
-
AUG
1966
West Pac-Viet Nam
FEB
1966
-
Shellback Initiation - 2 FEB 1966 - Pacific Ocean
JUL
1966
-
DEC
1966
West Pac
AUG
1966
-
APR
1967
Dry Dock
NOV
1967
-
MAY
1968
West Pac-Viet Nam
FEB
1968
-
MAR
1968
Deployed to Sea of Japan - USS Pueblo Captured by North Korea
OCT
1968
-
MAY
1969
West Pac-Viet Nam
APR
1969
-
MAY
1969
Deployed to Sea of Japan off of Korea after shoot down of EC-121
DEC
1969
-
MAY
1970
West Pac-Viet Nam
OCT
1970
-
JUN
1971
West Pac-Viet Nam
JUN
1972
-
NOV
1972
West Pac-Viet Nam
NOV
1972
-
Shellback Initiation - 11 NOV 1972 - Pacific Ocean
NOV
1972
-
JUN
1973
West Pac-Viet Nam
NOV
1972
-
Shellback Initiation - 11 NOV 1972 - Pacific Ocean
MAY
1973
-
Shellback Initiation - 15 MAY 1973 - Pacific Ocean
MAY
1973
-
Shellback Initiation - 15 MAY 1973 - Pacific Ocean
MAY
1974
-
OCT
1974
West Pac-Viet Nam
JUN
1975
-
JUN
1975
Change designation from CVA-61 to CV-61
JAN
1976
-
SEP
1976
West Pac
JAN
1976
-
SEP
1976
West Pac-Indian Ocean
JUL
1976
-
Shellback Initiation - 7 JUL 1976 - Indian Ocean
JUL
1976
-
Shellback Initiation - 20 JUL 1976 - Indian Ocean
FEB
1977
-
FEB
1978
Regular Overhaul
JAN
1979
-
SEP
1979
1979 west pac james greenwood robbery
FEB
1979
-
SEP
1979
West Pac
FEB
1979
-
SEP
1979
liberty Hawaii 1979 Hotel st. James Greenwood robbery
APR
1979
-
APR
1979
Collision with Liberian Tanker FORTUNE near Singapore
SEP
1980
-
MAY
1981
West Pac-Indian Ocean
DEC
1980
-
Shellback Initiation - 28 DEC 1980 - Indian Ocean
MAR
1982
-
Shellback Initiation - 6 MAR 1982 - Indian Ocean
MAR
1982
-
Shellback Initiation - 12 MAR 1982 - Indian Ocean
APR
1982
-
OCT
1982
West Pac-Indian Ocean
JAN
1983
-
OCT
1983
Mediterranean-Indian Ocean
JUL
1983
-
FEB
1984
West Pac-Indian Ocean
JUL
1983
-
FEB
1984
shellback Initiation
JUL
1983
-
JUL
1983
Collision with USS Wichita (AOR-1) near Nicaragua
NOV
1983
-
NOV
1984
Engine room fire kills 6 injures 35 while in Arabian Gulf
FEB
1984
-
Shellback Initiation - 12 FEB 1984 - Pacific Ocean
APR
1984
-
JUN
1985
Dry Dock / Complex overhaul at Puget Sound Naval Shipyard
JAN
1986
-
JAN
1989
West Pac-Indian Ocean
AUG
1986
-
OCT
1986
West Pac
MAR
1987
-
APR
1987
NorPac Ops -
JUL
1987
-
DEC
1987
West Pac-Indian Ocean
NOV
1987
Shellback Initiation - 19 NOV 1987 - Indian Ocean
FEB
1989
-
AUG
1989
West Pac-Indian Ocean
OCT
1990
-
JAN
1991
West Pac-Indian Ocean-Persian Gulf
DEC
1990
-
JUN
1991
Desert Storm
APR
1991
-
Shellback Initiation - 27 APR 1991 - Indian Ocean
AUG
1992
-
JAN
1993
West Pac-Indian Ocean-Persian Gulf
DEC
1992
-
Shellback Initiation - 21 DEC 1992 - Indian Ocean
DEC
1992
-
Shellback Initiation - 20 DEC 1992 - Pacific Ocean
JUL
1993
Decommissioned: 10 JUL 1993
CV-61 General Specifications
Class: Forrestal-class aircraft carrier
Named for: One who wanders; a military scout.
Complement: 3826 Officers and Enlisted
Displacement: 56300 tons
Length: 1 046 feet
Beam: 249 feet
Flank Speed: 34 knots
Final Disposition: Stricken available for donation as a museum and memorial 2004
USS RANGER (CV-61)
The seventh Ranger (CVA-61) a Forrestal class aircraft carrier was laid down 2 August 1954 by Newport News Shipbuilding & Drydock Co. Newport News Va.; launched 29 September 1956; sponsored by Mrs. Arthur Radford wife of Adm iral Radford Chairman of the Joint Chiefs of Staff; and commissioned at the Norfolk Naval Shipyard 10 August 1957 Capt. Charles T. Booth II in command.
Ranger joined the Atlantic Fleet 3 October 1957. Just prior to sailing 4 October for Guantanamo Bay Cuba for shakedown she received the men and planes of Attack Squadron 85. She conducted air operations individual ship exercises and fin al acceptance trials along the eastern seaboard and in the Caribbean Sea until 20 June 1958. She then departed Norfolk Va. with 200 Naval Reserve officer candidates for a 2-month cruise that took the carrier around Cape Horn. She arrived at her ne w homeport Alameda Calif. on 20 August and joined the Pacific Fleet.
The carrier spent the remainder of 1958 in pilot qualification training for Air Group 14 and fleet exercises along the California coast. Departing 3 January 1959 for final training in Hawaiian waters until 17 February she next sailed as the flagshi p of Rear Adm. H. H. Caldwell ComCarDiv 2 to join the 7th Fleet. Air operations off Okinawa were followed by maneuvers with SEATO naval units out of Subic Bay. A special weapons warfare exercise and a patrol along the southern seaboard of Japan fo llowed. During this first WestPac deployment Ranger launched more than 7 000 sorties in support of 7th Fleet operations. She returned to San Francisco Bay 27 July.
During the next 6 months Ranger kept herself in a high state of readiness through participation in exercises and coastal fleet operations. With Carrier Air Group 9 embarked she departed Alameda 6 February 1960 for a second WestPac deploymen t and returned to Alameda 30 August. From 11 August 1961 through 8 March 1962 Ranger deployed to the Far East a third time.
The next 7 months were filled with intensive training along the western seaboard in preparation for operations in the troubled waters of Southeast Asia. Ranger departed Alameda on 9 November for brief operations off Hawaii thence proceeded via Okinawa to the Philippines. She steamed to the South China Sea 1 May 1963 to support possible Laotian operations. When the political situation in Laos relaxed 4 May she resumed her operations schedule with the 7th Fleet. Arriving at Alameda f rom the Far East 14 June 1963 she underwent overhaul in the San Francisco Naval Shipyard 7 August 1963 through 10 February 1964. Refresher training out of Alameda commenced 25 March interrupted by an operational cruise to Hawaii from 19 June to 10 July.
Ranger again sailed for the Far East 6 August 1964. This deployment came on the heels of the unprovoked assault against Maddox (DD-731) on the night of 2 August and two nights later against both Maddox and Turner Joy (DD-951) by North Vietnamese motor torpedo boats. In retaliation for this aggression on the high seas by North Vietnam President Johnson on 5 August directed the Navy to strike bases used by the North Vietnamese naval craft. As Ranger steamed from the western seaboard some 60 attack sorties rose from the decks of Ticonderoga (CVA-14) and Constellation (CVA-64).
Ranger made only an 8-hour stop in Pearl Harbor 10 August then hurried on to Subic Bay thence to Yokosuka Japan. In the latter port on 17 October 1964 she became flagship of Rear Admiral Miller who commanded Fast Carrier Task Force 77. I n the following months she helped the 7th Fleet continue its role of steady watchfulness to keep open the sealanes for the Allies and stop Communist infiltration by sea.
Gen. William Westmoreland commanding the Military Advisory Command in Vietnam visited Ranger on 9 March 1965 to confer with Rear Admiral Miller. Ranger continued air strikes on enemy inland targets until 13 April when a fuel line bro ke ignited and engulfed her No. 1 main machinery room in flames. The fire was extinguished in little over an hour. There was one fatality. She put into Subic Bay 15 April and sailed on the 20th for Alameda arriving home on 6 May. She entered the San Francisco Naval Shipyard 13 May and remained there under overhaul until 30 September.
Following refresher training Ranger departed Alameda on 10 December 1965 to rejoin the 7th Fleet. She and her embarked Carrier Air Wing 14 received the Navy Unit Commendation for exceptionally meritorious service during combat operations in Southeast Asia from 10 January to 6 August 1966.
Ranger departed the Gulf of Tonkin 6 August for Subic Bay thence steamed via Yokosuka for Alameda arriving on the 25th. She stood out of San Francisco Bay 28 September and entered Puget Sound Naval Shipyard 2 days later for overhaul. The c arrier departed Puget Sound 30 May 1967 for training out of San Diego and Alameda. On 21 July 1967 she logged her 88 000th carrier landing.
From June until November Ranger underwent a long and intensive period of training designed to make her fully combat ready. Attack Carrier Air Wing 2 (CVW-2) embarked on 15 September 1967 with the new Corsair II jet attack plane and the UH-2 C Seasprite turboprop rescue helicopter making Ranger the first carrier to deploy with these powerful new aircraft. From carrier refresher training for CVW-2 Ranger proceeded to fleet exercise "Moon Festival." From 9 to 16 October t he carrier and her air wing participated in every aspect of a major fleet combat operation.
Her efficiency honed to a fine edge Ranger departed Alameda 4 November 1967 for WestPac. Arriving Yokosuka 21 November she relieved Constellation and sailed for the Philippines on the 24th. After arriving at Subic Bay on 29 November she made final preparations for combat operations in the Tonkin Gulf. Commander Carrier Division 3 embarked on 30 November as Commander TG 77.7; and Ranger departed Subic Bay on 1 December for Yankee Station.
Arriving on station 3 December 1967 Ranger commenced another period of sustained combat operations against North Vietnam. During the next 5 months her planes hit a wide variety of targets including ferries bridges airfields and military installations. Truck parks rail facilities antiaircraft guns and SAM sites were also treated to doses of Air Wing 2's firepower. Bob Hope's "Christmas Show" came to Ranger in Tonkin Gulf on 21 December. Another welcome break in the intense pace of operations came with a call at Yokosuka during the first week of April. Returning to Yankee Station on 11 April Ranger again struck objectives in North Vietnam.
After 5 months of intensive operations Ranger called at Hong Kong 5 May 1968 and then steamed for home. There followed a shipyard availability at Puget Sound that ended with Ranger's departure 29 July for San Francisco. Three months of leave upkeep and training culminated in another WestPac deployment 26 October 1968 through 17 May 1969. She departed Alameda on yet another WestPac deployment in December 1969 and remained so employed until 18 May 1970 at which time she returned to Alameda arriving 1 June. Ranger spent the rest of the summer engaged in operations off the west coast departing for her sixth WestPac cruise 27 September. She returned to Alameda 7 June 1971 and remained in port for the rest of 1971 and the first 5 months of 1972 undergoing regular overhaul. On 27 May 1972 she returned to west coast operation until 16 November when she embarked upon her seventh WestPac deployment. Ranger returned to Alameda in August 1973 and has remained i n that area through January 1974.
Ranger has earned 13 battle stars for service in Vietnam.


[Note: The above USS RANGER (CV-61) history may or may not contain text provided by crew members of the USS RANGER (CV-61) or by other non-crew members and text from the Dictionary of American Naval Fighting Ships]