For RATING SHIRTS - Click on your Rating Abbreviation below:
Click on your Rating abbreviation above: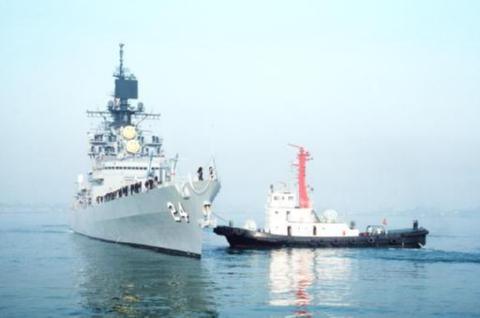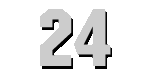 U.S.S. REEVES
(CG-24)

IRONMEN
Click to view crew list
The USS REEVES (CG-24), a Leahy class cruiser, was commissioned on 15 MAY 1964 as guided missile destroyer leader (DLG-24). USS REEVES was built in Bremerton, Washington by the Puget Sound Naval Shipyard. After fit out and shakedown, REEVES was homeported in Long Beach, California. Her service life began with a deployment to the Western Pacific and the waters of Vietnam. After returning to the US for upkeep, REEVES changed station to Yokosuka, Japan in June 1966, and for the next two years, steamed the area of Yankee Station with aircraft carriers sending strikes into Vietnam. Returning to the US in late summer 1968, REEVES sailed for the East Coast and a extensive overhaul in 1969. Returning to service in 1970, resumed operations in the Western Pacific off of Vietnam. As the war wound down, REEVES continued deploying to the "West Pac". In June 1975 REEVES was redesignated guided missile cruiser (CG-24). In the 1980s REEVES made a post call in Qingdao, China. Her later career was spent deploying to the Indian Ocean several times. USS REEVES served her country for 29 years, 5 months and 28 days, until decommissioned on 12 NOV 1993. The hulk of the REEVES was disposed of by a joint US/Australian "SINKEX" off of Queensland, Australia on 31 May 2001.

The USS REEVES (CG-24) deployment history and significant events of her service career follow:
CG-24 Deployments - Major Events
Add a CG-24 Shellback Initiation
Add a CG-24 Deployment - Major Event
Month
Year
to
Month
Year
Deployment / Event
JUL
1960
-
Keel Date: 1 JUL 1960
at Puget Sound Naval Shipyard Bremerton WA
MAY
1962
-
Launch Date: 12 MAY 1962
MAY
1964
-
Commissioned: 15 MAY 1964
MAY
1965
-
OCT
1965
West Pac-Viet Nam
JUL
1966
-
DEC
1966
West Pac-Viet Nam
JUL
1968
-
Shellback Initiation - 15 JUL 1968 - Pacific Ocean
SEP
1970
-
SEP
1970
recommissioned Bath Maine
JUN
1971
-
DEC
1971
West Pac-Viet Nam
SEP
1972
-
MAR
1973
West Pac-Viet Nam
NOV
1972
-
Shellback Initiation - 16 NOV 1972 - Pacific Ocean
JAN
1975
-
NOV
1975
West Pac-Indian Ocean
MAR
1975
-
NOV
1975
West Pac-Indian Ocean
JUN
1975
-
JUL
1976
Operation Deep Freeze
JUN
1975
-
Shellback Initiation - 25 JUN 1975 - Pacific Ocean
JUL
1975
-
Shellback Initiation - 20 JUL 1975 - Indian Ocean
JUL
1975
-
FEB
1976
West Pac-Indian Ocean
OCT
1975
-
DEC
1976
West Pac
NOV
1975
-
Shellback Initiation - 10 NOV 1975 - Indian Ocean
MAR
1977
-
OCT
1977
West Pac
JUN
1977
-
Shellback Initiation - 10 JUN 1977 - Pacific Ocean
NOV
1977
-
NOV
1978
Dry Dock
JUN
1980
-
Shellback Initiation - 9 JUN 1980 - Pacific Ocean
APR
1981
-
Shellback Initiation - 24 APR 1981 - Pacific Ocean
NOV
1981
-
DEC
1981
South Korea Operations
JUN
1985
-
SEP
1985
West Pac-Indian Ocean-Persian Gulf
AUG
1985
-
Shellback Initiation - 7 AUG 1985 - Indian Ocean
MAY
1987
-
Shellback Initiation - 22 MAY 1987 - Indian Ocean
JUN
1987
-
OCT
1987
West Pac-Indian Ocean-Persian Gulf
JUL
1988
-
NOV
1988
Commander Joint Task Force Middle East
NOV
1993
-
Decommissioned: 12 NOV 1993
CG-24 General Specifications
Class: Leahy class cruiser
Named for: Joseph M. Reeves
Complement: 32 Officers and 381 Enlisted
Displacement: 4650 tons
Length: 535 feet
Beam: 53 feet
Flank Speed: 32 Knots
Range: 8 000 nautical miles
Final Disposition:Sunk as target 31 May 2001
USS REEVES (CG-24)
The second Reeves (DLG-24) was laid down 1 July 1960 by the Puget Sound Naval Shipyard, Bremerton, Wash.; launched 12 May 1962; sponsored by Mrs. Joseph M. Reeves, Jr., daughter-in-law of Vice Adm. J. M. Reeves; and commissioned 15 May 1964, Capt. Wynne A. Stevens, Jr., in command.


Following an extended trial and shakedown period, Reeves, a guided missile frigate homeported at Long Beach, underwent availability and further training and, on 10 April 1965, departed California for her first tour with the 7th Fleet in the western Pacific. Deployed for just over 6 months, she operated primarily in support of Allied operations in the Republic of Vietnam, serving as an AAW picket, first with TG 77.3 built on Oriskany (CVA-34), then with TG 77.6 centered on Midway (CVA-41). Returning to Long Beach 3 November, she conducted local operations for the remainder of the year and into 1966. On 26 May, she got underway for Japan and a 2-year non-rotated tour with the 7th Fleet. Arriving at her new homeport, Yokosuka, 16 June, she departed again in July and on the 7th anchored at Danang, RVN to begin another tour off that embattled coast. For the next 2 years, she regularly sailed south from Japan for air-sea rescue tours off Vietnam, compiling a total of 493 days underway, 312 of which were spent in the Gulf of Tonkin.


Rotated back to the United States in August 1968, Reeves operated out of Long Beach for the remainder of the year, participating in local operations and testing and evaluating radar systems. With the new year, 1969, however, Reeves was ordered to Bath, Maine, for overhaul and modernization. Arriving 31 March, she was placed out of commission, special, 10 April, and the extensive modification work was begun.


Reeves was recommissioned 29 August 1970 at Bath, Captain W. S. Mayer, USN, in command. She spent the period 10 September-19 November making the passage from Bath to her new home port, Pearl Harbor, Hawaii. The uncommonly long duration of the passage was due to frequent stops along the way at various places for additional work to be done and by a three-week refresher training period in the vicinity of Guantanamo Bay, Cuba. After arriving at Pearl Harbor, Reeves engaged in numerous exercises and operations in the area around Hawaii.


June 1971 found her steaming westward for deployment in the Gulf of Tonkin. Reeves returned to Pearl Harbor 20 December 1971 and remained in the Hawaii-west coast area until September 1972, participating in various operations and exercises, notably a Midshipman cruise in July. She departed Hawaii, 18 September, headed for her second WestPac deployment since recommissioning, arriving in Subic Bay, Philippine Islands, 14 days later. After six months in the western Pacific, stationed off the coast of Vietnam, Reeves sailed into port at Pearl Harbor 17 March 1973. Reclassified a guided missile cruiser CG-24, on 30 June 1975, Reeves was decommissioned and stricken from the Navy Register on 12 November 1993 at Pearl Harbor.


Reeves earned three battle stars for Vietnam service.


[Note: The above USS REEVES (CG-24) history may, or may not, contain text provided by crew members of the USS REEVES (CG-24), or by other non-crew members, and text from the Dictionary of American Naval Fighting Ships]