For RATING SHIRTS - Click on your Rating Abbreviation below: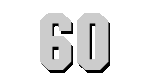 U.S.S. ALABAMA
(BB-60)


Click to view crew list
BB-60 USS ALABAMA
The Navy brought USS Alabama into service with her commission in August 1942. For her first year of service, she patrolled Atlantic waters guarding against German movements. In August 1943, the ship reported for duty in the Pacific. During the late part of that year, the ship participated in the invasion of the Gilbert Islands. The following year saw her in action at the Marshall Islands, the Marianas, and Leyte. USS Alabama participated in the Battles of the Philippine Sea and the Leyte Gulf. She had parts in raids in other parts of the Pacific as well.
Early 1945 saw the ship getting an overhaul and participating in training missions. She returned to action to participate in attacks on the Japanese islands. She was there to occupy Japan after the surrender. After the war, she helped bring troops home to the West Coast. The Navy decommissioned her in January 1947. The ship's second home was as part of the Reserve Fleet for the next fifteen years. In June 1962, the Navy removed USS Alabama from the Naval Vessel Register. A couple of years later, the ship became the property of the State of Alabama. The state berthed the ship permanently at Mobile, Alabama and she remains there today.
BB-60 Deployments - Major Events
BB-60 General Specifications
Class: South Dakota-class (1939) battleship
Complement: 1793 Officers and Enlisted
Displacement: 35000 tons
Length: 680 feet
Beam: 108.2 feet
Draft: 36.2 feet
Range: 15 000 Nautical Miles
Final Disposition: Museum ship since 11 June 1964