For RATING SHIRTS - Click on your Rating Abbreviation below: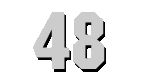 U.S.S. WEST VIRGINA
(BB-48)

WEE-VEE
Click to view crew list
BB-48 USS WEST VIRGINIA
The Navy brought USS West Virginia into service when they commissioned her in December of 1923. For the next couple of decades, the ship worked during various operations to develop and maintain naval combat readiness. In 1925, she was part of the fleet that sailed to New Zealand and Australia to reinforce the role of the United States in that part of the world. In 1940, the Navy sent USS West Virginia to Pearl Harbor as part of a larger deterrent force.
On December 7, 1941, USS West Virginia was in port at Pearl Harbor at the time that the Japanese struck. Several bombs and torpedoes struck her port side. This caused her to sink to the bottom, taking over 100 crewmen with her. Over the next couple of years, the Navy brought the ship back up and sent her for repairs. In July 1944, USS West Virginia emerged from dry dock. In October of that year, she was part of the pre-invasion bombing of Leyte. She also participated in the Battle of Surigao Strait. She later helped with the invasions of Mindoro, Lingayen Gulf, Iwo Jima, and Okinawa. She survived a kamikaze hit in April 1945 at Okinawa. After the war, she became part of the Pacific Reserve Fleet. The Navy sold her for scrap in August 1959.
BB-48 Deployments - Major Events
BB-48 General Specifications
Class: Colorado-class battleship
Complement: 1407 Officers and Enlisted
Displacement: 33590 tons
Length: 624 feet
Beam: 97.3 feet
Draft: 30.5 feet
Final Disposition: Sold for scrap