For RATING SHIRTS - Click on your Rating Abbreviation below: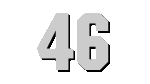 U.S.S. MARYLAND
(BB-46)

MIGHTY MARY
Click to view crew list
BB-46 USS MARYLAND
USS Maryland began her service upon her commission by the Navy in July 1921. For the next couple of decades, the ship worked in operations developing and maintaining naval combat readiness. She also took a few noted voyages during this time. The first was to Brazil in 1922 for their centennial celebration. The second was to Australia and New Zealand in 1925. Finally, she escorted President-Elect Hoover to Latin American in 1928. In 1940, the ship reported to a new home base at Pearl Harbor, Hawaii.
On December 7, 1941, USS Maryland sustained minor damage during the Japanese raid. For the next few months, she underwent repairs and a minor overhaul. By middle of 1942, she was back in action patrolling the West Coast and later heading for the South Pacific. She aided in the invasions of the Gilbert Islands, the Marshall Islands, Tarawa, and Kwajalein. During the pre-invasion work at Saipan in June 1944, a Japanese torpedo caused minor damages. By September, she was back for action at the Palaus. She also participated in the invasions of Leyte and Okinawa. During that time, enemy fire struck her twice more. Her final repairs kept her out of action until the end of the War. The Navy decommissioned her in April 1947 and sold her for scrap in 1959.
BB-46 Deployments - Major Events
Add a BB-46 Shellback Initiation
Add a BB-46 Deployment - Major Event
Month
Year
to
Month
Year
Deployment / Event
APR
1917
-
Keel Date: 24 APR 1917
at Newport News Shipbuilding & Drydock Co. Newport News VA
MAR
1920
-
Launch Date: 20 MAR 1920
JUL
1921
-
Commissioned: 21 JUL 1921
DEC
1941
-
MAR
1942
Pearl Harbor
DEC
1941
-
Shellback Initiation - 7 DEC 1941 - Pacific Ocean
JAN
1942
-
JAN
1945
Middle Pacific
JAN
1942
-
JUN
1945
Middle Pacific
APR
1942
-
JUN
1944
Middle Pacific
APR
1947
-
Decommissioned: 3 APR 1947
BB-46 General Specifications
Class: Colorado-class battleship
Complement: 1080 Officers and Enlisted
Displacement: 32600 tons
Length: 624 feet
Beam: 97.5 feet
Draft: 30.5 feet
Final Disposition: Sold for scrap