For RATING SHIRTS - Click on your Rating Abbreviation below: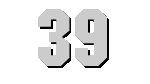 U.S.S. ARIZONA
(BB-39)

THE SUNSET STATE
Click to view crew list
BB-39 USS ARIZONA
The Navy brought USS Arizona into service with her commission in October 1916. For the first few years, the ship operated in the Atlantic with cruises to France, the Caribbean, the Mediterranean Sea, and down to Peru. In August 1921, the ship transferred to serve in the Pacific Fleet based out of Southern California. She remained there for much of the next decade. Between 1929 and 1931, USS Arizona underwent a major modernization at Norfolk. Once completed, the ship escorted President Herbert Hoover on his Caribbean tour. At the end of that tour, she returned to service in the Pacific Fleet.
In 1940, USS Arizona, along with other ships, began working out of Pearl Harbor in Hawaii. On the morning of December 7, 1941, the ship was sitting in the harbor along with sister ships. The Japanese attacked the Fleet here with devastating results. After surviving other bombs, one penetrated the deck and entered her forward ammunition magazines. The subsequent explosion spelled her doom. When she sank, USS Arizona took 1177 men with her. The Navy worked to salvage as much of her armament as possible. After several assessments, the Navy determined that raising her would involve too much time and resources. She remains at rest in Pearl Harbor as a monument to the men lost there.
BB-39 Deployments - Major Events
BB-39 General Specifications
Class: Pennsylvania-class battleship
Named for: The State of Arizona
Complement: 1385 Officers and Enlisted
Displacement: 31400 tons
Length: 600 feet
Beam: 97 feet
Flank Speed: 21 kn
Range: 8 000 Nautical Miles
Final Disposition:Sunk during attack on Pearl Harbor on 7 December 1941