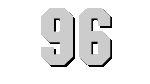 U.S.S. ABNAKI
(AT-96)

ROUGH AND READY
USS ABNAKI ATF 96
Click to view crew list
USS ABNAKI (AT-96) - an Abnaki-class fleet ocean tug
In Commission 1943 to 1978
AT-96 Deployments - Major Events
Add a AT-96 Shellback Initiation
Add a AT-96 Deployment - Major Event
Month
Year
to
Month
Year
Deployment / Event
NOV
1942
-
Keel Date: 28 NOV 1942
at Charleston Ship Building & Drydock Company Charleston SC
APR
1943
-
Launch Date: 22 APR 1943
NOV
1943
-
Commissioned: 25 NOV 1943
JAN
1947
-
Shellback Initiation - 27 JAN 1947 - Pacific Ocean
JAN
1947
-
Shellback Initiation - 27 JAN 1947 - Pacific Ocean
JAN
1965
-
JAN
1968
West Pac-Viet Nam
JAN
1966
-
JAN
1968
West Pac
JUL
1967
-
FEB
1968
West Pac-Viet Nam
APR
1969
-
MAY
1969
West Pac
DEC
1969
-
JAN
1970
Salvage SS Badger State
JAN
1970
-
JUN
1970
West Pac-Viet Nam
JAN
1970
-
JUN
1970
West Pac
JAN
1971
-
JAN
1971
West Pac-Viet Nam
AUG
1972
-
Shellback Initiation - 16 AUG 1972 - Pacific Ocean
SEP
1978
-
Decommissioned: 30 SEP 1978
AT-96 General Specifications
Class: Abnaki-class fleet ocean tug
Named for: Abenaki
Complement: 85 Officers and Enlisted
Displacement: 1240 tons
Length: 205 feet
Beam: 38 feet 6 inches
Flank Speed: 16 Knots
Final Disposition: Transferred to Mexico 30 September 1978
USS ABNAKI (AT-96)
Abnaki (AT-96) was launched 22 April 1943 by Charleston Shipbuilding and Dry Dock Co. Charleston S. C.; sponsored by Mrs. James Mayon Jones; commissioned 15 November 1943 Lieutenant D. Walley in command; and reported to the Atlantic Fleet.
Between February 1944 and May 1945 Abnaki made four trans-Atlantic voyages. She was reclassified ATF-96 15 May 1944. In June 1944 she towed to Bermuda the German submarine U-505 which had been captured by the Guadalcanal (CVE 60) task group.
Reporting to the Pacific Fleet in the summer of 1945 Abnaki served intermittently with the occupation forces in Japan until the outbreak of the Korean hostilities. Between 23 June 1951 and 15 February 1952 she operated with Service Division 31 furnishing mobile logistic support to the fleet during the Korean operations.
Since the cessation of hostilities in Korea Abnaki has remained active with the Pacific Fleet. During February 1955 she took an active part in the evacuation of Chinese Nationalists from the Tachen Islands.
Abnaki received three battle stars for her service during the hostilities in Korea.


[Note: The above USS ABNAKI (AT-96) history may or may not contain text provided by crew members of the USS ABNAKI (AT-96) or by other non-crew members and text from the Dictionary of American Naval Fighting Ships]