For RATING SHIRTS - Click on your Rating Abbreviation below:
Click on your Rating abbreviation above: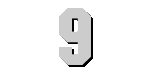 U.S.S. FLORIKAN
(ASR-9)

CAN DO HAVE DONE
Click to view crew list
USS FLORIKAN (ASR-9) - a Chanticleer-class submarine rescue ship
In Commission 1943 to 1991
ASR-9 Deployments - Major Events
Add a ASR-9 Shellback Initiation
Add a ASR-9 Deployment - Major Event
Month
Year
to
Month
Year
Deployment / Event
SEP
1941
-
Keel Date: 30 SEP 1941
at Moore Dry Dock Company
JUN
1942
-
Launch Date: 14 JUN 1942
APR
1943
-
Commissioned: 5 APR 1943
JAN
1956
-
JUN
1956
West Pac
OCT
1964
-
Shellback Initiation - 27 OCT 1964 - Pacific Ocean
OCT
1967
-
JUL
1968
West Pac
DEC
1967
-
SEP
1968
West Pac
JUN
1968
-
SEP
1970
West Pac
AUG
1971
-
JAN
1972
West Pac
APR
1975
-
SEP
1975
West Pac
OCT
1984
-
OCT
1984
Diving accident off Nor. Cal. Killing MMC (SW/DV) Mike Miller
FEB
1987
-
JUL
1987
West Pac
JUL
1987
-
Shellback Initiation - 25 JUL 1987 - Pacific Ocean
AUG
1987
-
NOV
1987
East Pac
JAN
1990
-
JUL
1991
Decommisioning
JUL
1990
-
DEC
1990
West Pac
AUG
1991
-
Decommissioned: 2 AUG 1991
ASR-9 General Specifications
Class: Chanticleer-class submarine rescue ship
Complement: 102 Officers and Enlisted
Displacement: 1780 tons
Length: 251 feet 4 inches
Beam: 42 feet
Draft: 14 feet 3 in
Final Disposition: Sold for Scrapping 2 July 2010 to Marine Metals Brownsville Tx
USS FLORIKAN (ASR-9)
Florikan (ASR-9) was launched 14 June 1942 by Moore Drydock Co. Oakland Calif.; sponsored by Mrs. L. Sahm; and commissioned 5 April 1943 Lieutenant N. K. Banks USNR in command.


From 3 to 20 July 1943 Florikan aided in the training of submarines at Pearl Harbor acting as target screening escort and torpedo recovery vessel. She served on similar duty at Midway between 24 July and 2 September then sailed for Kiska Alaska arriving 7 September. For a month she carried out diving operations on Japanese submarine I-7 which had been grounded by her crew south of Kiska Harbor. Their attempts to scuttle the submarine had been incomplete the after half remaining intact in a hundred feet of water. Seven divers entered the hulk recovering important documents and personal papers of value in intelligence work.


Florikan returned to duty at Midway from 9 October 1943 to 12 November then served at Pearl Harbor from 16 November to 11 June 1944. With Majuro activated as a forward base for submarines Florikan trained submarines there from 18 June to 31 January 1945 then returned to duty at Pearl Harbor through the close of the war.


Assigned to home port at San Diego Florikan first arrived there 12 September 1945 and through the next 15 years trained submarine rescue personnel there took part in fleet exercises and training operations and brought her specialized services to the Far East in a tour of duty with the 7th Fleet each year save 1952 1954 1956 and 1958. On her 1960 deployment she escorted a Vietnamese ship across the Pacific when outward bound.


[Note: The above USS FLORIKAN (ASR-9) history may or may not contain text provided by crew members of the USS FLORIKAN (ASR-9) or by other non-crew members and text from the Dictionary of American Naval Fighting Ships]