For US NAVY RATING SHIRTS - Click on your Rating Abbreviation below: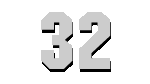 U.S.S. HOLLAND
(AS-32)

POLARIS PRO PACE
Click to view crew list
The USS Holland (AS-32) keel was laid on 5 MAR 1962 at Ingalls Shipbuilding Company in Pascagoula, Mississippi. Designed as the first submarine Tender to support Fleet Ballistic Missile Submarines, Holland was commissioned on 7 SEP 1963, just one year, four months and four days after being laid down. Holland's first commanding officer was Captain Charles W. Styer, Jr.


After fit out and shake down, Holland sailed to Guantanamo Bay for training then took up station in her home port of Charleston, SC in November 1963. USS Holland spent April to November 1964 in Rota, Spain tending the "Boomers", then returned to Charleston.


USS Holland spent the next 12 years home ported in Charleston with brief voyages along the East Coast and an occasional deployment to Rota to relive a Sub Tender needing maintenance or dry docking.


In 1975 USS Holland moved her home port to Holy Loch, Scotland. She remained there until January 1982 supporting the Cold War "Boomers" operating in the North Atlantic.


After overhaul in Charleston SC, USS Holland sailed for Diego Garcia via the Suez Canal. Spending June to September 1983 supporting the US Fleet in the Indian Ocean, Holland returned to Charleston via the Panama Canal completing an around the world voyage.


After spending 1984 to 1992 home ported in Charleston SC, USS Holland steamed for Apra, Guam, her new home port, arriving 12 Jun 1992. Holland then passed nearly four years supporting the "Boomers", and any other fleet unit as needed, from her Guamanian station.


USS Holland was decommissioned in Apra, Gaum on 13 APR 1996. She was subsequently laid up at the Naval Inactive ship Facility in Suisun Bay, California.


The USS Holland (AS-32) operational history and significant events of her service career follow:
AS-32 Deployments - Major Events
Add a AS-32 Shellback Initiation
Add a AS-32 Deployment - Major Event
Month
Year
to
Month
Year
Deployment / Event
MAR
1962
-
Keel Date: 5 MAR 1962
at Ingalls Shipbuilding Pascagoula MS
JAN
1963
-
Launch Date: 19 JAN 1963
AUG
1963
-
NOV
1966
Rota Spain 1963-1966
SEP
1963
-
Commissioned: 7 SEP 1963
NOV
1966
-
NOV
1969
1963-1966 Rota Spain
JAN
1967
-
JAN
1969
Guantanamo Bay
JAN
1967
-
JAN
1969
North Atlantic
JAN
1968
-
JAN
1969
Sea Trials
JAN
1968
-
DEC
1968
Guantanamo Bay
FEB
1968
-
JUN
1970
Guantanamo Bay
JAN
1969
-
JAN
1971
uss holland as32 charleston to amsterdam
OCT
1969
-
DEC
1972
Homeported Rota Spain
OCT
1969
-
Shellback Initiation - 10 OCT 1969 - Atlantic Ocean
JAN
1972
-
JAN
1973
Mediterranean
MAR
1972
-
Shellback Initiation - 5 MAR 1972 - Atlantic Ocean
JAN
1973
-
JUL
1974
SubRon 18 - Charleston
JAN
1974
-
SEP
1974
Guantanamo Bay
JUL
1974
-
JUL
1974
Panama Canal
AUG
1974
-
MAY
1975
Dry Dock
AUG
1975
-
AUG
1975
Panama Canal
NOV
1975
-
FEB
1982
Homeported - Holy Loch Scotland
APR
1983
-
OCT
1983
Circumnavigation
MAY
1983
-
Shellback Initiation - 30 MAY 1983 - Indian Ocean
MAY
1983
-
Shellback Initiation - 8 MAY 1983 - Indian Ocean
MAY
1983
-
Shellback Initiation - 30 MAY 1983 - Indian Ocean
OCT
1983
-
OCT
1983
Panama Canal
OCT
1983
-
OCT
1983
Panama Canal
MAY
1992
-
Shellback Initiation - 8 MAY 1992 - Indian Ocean
MAY
1992
-
SEP
1996
home ported too Guam
JUL
1993
-
Shellback Initiation - 28 JUL 1993 - Pacific Ocean
APR
1994
-
Shellback Initiation - 15 APR 1994 - Pacific Ocean
SEP
1996
-
Decommissioned: 30 SEP 1996
AS-32 General Specifications
Class: Hunley-class submarine tender
Named for: John Philip Holland
Complement: 1190 Officers and Enlisted
Displacement: 19000 tons
Length: 599 feet
Beam: 83 feet
Flank Speed: 18 knots
USS HOLLAND (AS-32)
The third Holland was launched by Ingalls Shipbuilding Corp. Pascagoula Miss. 19 January 1963; sponsored by Mrs. John a. Stennis wife of U.S. Senator from the State of Mississippi delivered to the Charleston Naval Shipyard Charleston S.C.; and commissioned 7 September 1963 Captain Charles W. Styer Jr. in command.
Holland departed Charleston on 14 October for shakedown training at Guantanamo Bay Cuba returning to Charleston on 19 November. She commenced post-shakedown availability on 25 November.
While Holland is neither a submersible nor a combatant ship she will be a vital link in support of our Nation's first line of deterrance- the Navy's Polaris Weapons System. She is capable of making any submarine repair other than major overhaul including servicing and maintaining the nuclear power plants of Polaris-firing submarines.
The opening of 1964 found Holland at Charleston S.C. making preparations for deployment to the Polaris replenishment anchorage at Rota Spain. She arrived Rota 1 April and relieved Proteus (AS-19) as the FBM submarine tender shortly thereafter. Holland continued her vital service to the Polaris submarines until relieved 4 November 1966. Holland arrived Charleston 22 November. There she tended submarines of the Atlantic Fleet into 1967.


[Note: The above USS HOLLAND (AS-32) history may or may not contain text provided by crew members of the USS HOLLAND (AS-32) or by other non-crew members and text from the Dictionary of American Naval Fighting Ships]