For US NAVY RATING SHIRTS - Click on your Rating Abbreviation below:
Click on your Rating abbreviation above: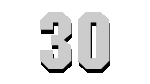 U.S.S. ASKARI
(ARL-30)

ADJUSTABLE
Click to view crew list
USS ASKARI (ARL-30) - an Achelous-class repair ship
In Commission 1945 to 1945
ARL-30 Deployments - Major Events
Add a ARL-30 Shellback Initiation
Add a ARL-30 Deployment - Major Event
Month
Year
to
Month
Year
Deployment / Event
DEC
1944
-
Keel Date: 8 DEC 1944
at Chicago Bridge & Iron Company
MAR
1945
-
Commissioned: 15 MAR 1945
MAR
1945
-
Launch Date: 2 MAR 1945
JAN
1967
-
SEP
1969
West Pac-Viet Nam
SEP
1969
-
Shellback Initiation - 9 SEP 1969 - Indian Ocean
NOV
1969
-
Shellback Initiation - 23 NOV 1969 - Indian Ocean
JAN
1970
-
SEP
1971
West Pac-Viet Nam
SEP
1971
-
Decommissioned: 1 SEP 1971
ARL-30 General Specifications
Class: Achelous-class repair ship
Complement: 254 Officers and Enlisted
Displacement: 2220 tons
Length: 328 feet
Beam: 50 feet
Draft: 11 feet 2 in
Final Disposition: Sold to Indonesian Navy 1971
USS ASKARI (ARL-30)
Askari (ARL 30) was launched 2 March 1945 as LST1181 by Chicago Bridge and Iron Works Seneca Ill.; sponsored by Mrs. Patricia Ann Jacobsen and commissioned 15 March 1945 Lieutenant E. L. Haslup in command. She proceeded to Jacksonville Fla. where she was placed out of commission and underwent conversion to an ARL at Merrill-Stevens Dry Dock and Repair Co. LST-1181 was recommissioned as Askari 23 July 1945 and reported to the Pacific Fleet.
Her tours of duty during the years September 1945 to October 1955 were as a repair ship under the operational control of Commander Service Force Pacific Commander Amphibious Force Pacific; and Commander Task Force 90 which operated in the Pacific. Askari's primary mission was to furnish tender services to ships of the Amphibious Force Pacific. Prior to the outbreak of hostilities in Korea the majority of Askari's service was in the San Diego area repairing landing craft of the Amphibious Force.
Askari served in Korean waters 6 September-2 November 1950 and 15 September 1952-6 April 1953. During the earlier tour she took part in the Inchon (16 September) and Wonsan (25 October) landings and the Hungnam Evacuation (9 25 December). She also made a Far Eastern tour (1954 55) taking part in the "Passage to Freedom" operation in Indo-China (October-November 1954) and the Tachen Islands evacuation (Fehruary 1955). Askari was placed out of commission in reserve at Astoria Oreg. 21 March 1956.
Askari received four battle stars for her Korean service.


[Note: The above USS ASKARI (ARL-30) history may or may not contain text provided by crew members of the USS ASKARI (ARL-30) or by other non-crew members and text from the Dictionary of American Naval Fighting Ships]