Click on your Rating abbreviation above: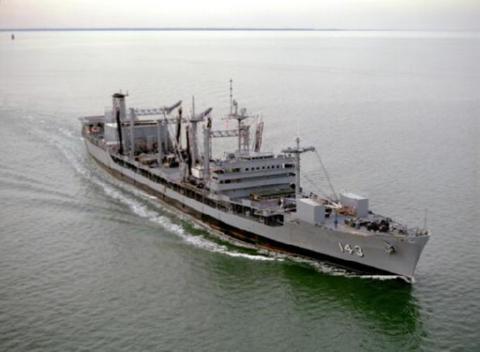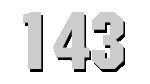 U.S.S. NEOSHO
(AO-143)

With Honor We Serve
Click to view crew list
USS NEOSHO (AO-143) - a Neosho-class oiler
In Commission 1954 to 1978
AO-143 Deployments - Major Events
Add a AO-143 Shellback Initiation
Add a AO-143 Deployment - Major Event
Month
Year
to
Month
Year
Deployment / Event
SEP
1952
Keel Date: 2 SEP 1952
at Fore River Shipyard Quincy MA
NOV
1953
Launch Date: 10 NOV 1953
JAN
1954
-
JAN
1956
RUN AGROUND
SEP
1954
Commissioned: 24 SEP 1954
SEP
1957
-
Shellback Initiation - 20 SEP 1957 - Atlantic Ocean
AUG
1958
-
Shellback Initiation - 16 AUG 1958 - Atlantic Ocean
AUG
1958
-
OCT
1958
Project ARGUS
JUL
1960
-
JAN
1961
Mediterranean
OCT
1962
-
OCT
1962
Cuban Missle Blockade
MAY
1966
-
DEC
1966
Mediterranean
MAR
1968
-
SEP
1968
Mrditeranean Cruise
MAR
1968
-
SEP
1968
Mediterranean
OCT
1969
-
APR
1970
Mediterranean
JUL
1972
-
AUG
1972
refueling dd808 dennis j buckley
SEP
1972
-
MAR
1973
Mediterranean
JAN
1975
-
JUN
1975
Mediterranean
OCT
1975
-
APR
1976
Mediterranean
JUN
1976
-
JUL
1976
Bicentennial Cruise
JUN
1977
-
Shellback Initiation - 19 JUN 1977 - Atlantic Ocean
JUN
1977
-
Shellback Initiation - 19 JUN 1977 - Atlantic Ocean
MAY
1978
Decommissioned: 25 MAY 1978
AO-143 General Specifications
Class: Neosho-class oiler
Complement: 324 USNS
Displacement: 11600 tons
Length: 655 feet
Beam: 86 feet
Draft: 35 feet
Final Disposition: Sold for scrapping 2 February 2005
USS NEOSHO (AO-143)
The fourth Neosho (AO-143) was laid down 15 August 1952 by the Fore River Shipyard, Bethlehem Steel Co., Quincy, Mass.; named Neosho 29 September 1953; launched 10 November 1953; sponsored by Mrs. John S. Phillips, wife of Rear Admiral John S. Phillips, the last commanding officer of Neosho (AO-23); and commissioned 24 September 1954, Captain Norman E. Smith in command.


Neosho, first of a class designed to combine speed and large cargo capacity for underway replenishment, reported at Norfolk for duty in the Atlantic Fleet 8 December 1954. A unit of SERVLANT, she operated along the East Coast and in the Caribbean until 7 September 1955, when she got underway for her first Mediterranean deployment. Since that initial deployment, Neosho has rotated regularly between the 6th and 2nd Fleets. By 1967 she had taken part in over 2,500 replenishments to transfer more than 640 million gallons of petroleum products under both normal and crisis operational conditions. In the fall of 1956, during her second 6th Fleet deployment, she supported units of that fleet as they stood by in case they were called on to intervene in the Suez War and the tense period which followed. In the fall of 1962 she provided logistical support to the ships enforcing the Naval Quarantine of Cuba, and, less than three years later, in 1965, serviced Atlantic Fleet ships as they stood by off Hispanola during the political turmoil festering in the Dominican Republic.


In January 1968, Neosho emerged from overhaul at the Naval Shipyard at Portsmouth, Va., to commence another three year employment cycle beginning with refresher training and local operations, followed by two seven month Mediterranean tours sandwiching duty with the 2nd Fleet, and ending, in late 1970, with another overhaul.


[Note: The above USS NEOSHO (AO-143) history may, or may not, contain text provided by crew members of the USS NEOSHO (AO-143), or by other non-crew members, and text from the Dictionary of American Naval Fighting Ships]