For RATING SHIRTS - Click on your Rating Abbreviation below:
Click on your Rating abbreviation above: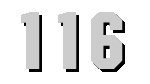 U.S.S. ST. LOUIS
(AKA-116)

ST LOU CAN DO
Click to view crew list
USS ST. LOUIS (AKA-116 ) - a Charleston-class amphibious cargo ship
In Commission 1969 to 1991
AKA-116 Deployments - Major Events
Add a AKA-116 Shellback Initiation
Add a AKA-116 Deployment - Major Event
Month
Year
to
Month
Year
Deployment / Event
APR
1968
-
Keel Date: 3 APR 1968
at Newport News Shipbuilding & Drydock Co. Newport News VA
JAN
1969
-
Launch Date: 4 JAN 1969
SEP
1969
-
MAY
1970
West Pac-Viet Nam
NOV
1969
-
Commissioned: 22 NOV 1969
JAN
1970
-
JAN
1972
West Pac-Viet Nam
NOV
1970
-
FEB
1971
West Pac-Viet Nam
NOV
1970
-
JAN
1971
West Pac
DEC
1970
-
JAN
1971
West Pac-Viet Nam
MAR
1971
-
Shellback Initiation - 6 MAR 1971 - Indian Ocean
MAR
1972
-
OCT
1972
West Pac-Viet Nam
JAN
1974
-
JUL
1974
West Pac
MAR
1974
-
AUG
1974
West Pac-Indian Ocean
JUN
1974
-
Shellback Initiation - 2 JUN 1974 - Indian Ocean
JUL
1974
-
Shellback Initiation - 16 JUL 1974 - Pacific Ocean
OCT
1975
-
MAY
1976
West Pac
MAR
1977
-
NOV
1977
West Pac
MAY
1980
-
NOV
1980
West Pac-Indian Ocean-Persian Gulf
MAY
1987
-
Shellback Initiation - 19 MAY 1987 - Pacific Ocean
NOV
1991
-
Decommissioned: 2 NOV 1991
MAY
1992
-
Shellback Initiation - 19 MAY 1992 - Pacific Ocean
NOV
1992
-
NOV
1992
Decommisioning
AKA-116 General Specifications
Class: Charleston-class amphibious cargo ship
Complement: 50 Officers and 592 Enlisted
Displacement: 18465 tons
Length: 576 feet
Beam: 82 feet
Draft: 26 feet
Final Disposition: Inactive reserve
USS ST. LOUIS (AKA-116)
The sixth St. Louis (LKA-116) was laid down on 3 April 1968 by the Newport News Shipbuilding & Dry Dock Co., Newport News, Va.; launched on 4 January 1969; sponsored by the Honorable Leonore K. Sullivan, M.C., Representative from the 3d District of Missouri; and commissioned on 22 November 1969 at the Norfolk Naval Shipyard, Capt. John W. Klinefelter in command.


Following commissioning, St. Louis was outfitted at Norfolk; and, on 3 February 1970, commenced trials. On 6 February, she was ready for sea and sailed for Long Beach, Calif., her home port. While en route, she conducted underway training for her crew; visited Fort Lauderdale, Fla.; transited the Panama Canal; and arrived at Long Beach on 28 February ready for two months of intensive training in battle organization and amphibious operations.


St. Louis spent May and June in post-shakedown availability and the greater part of July in provisioning preparatory to her first deployment with the fleet. Late in July, she conducted her first dependants' cruise to familiarize the families of her crew members with her operations and capabilities. She got underway on 1 August with units of Amphibious Squadron 11 for Pearl Harbor.


St. Louis, with the squadron, reached Pearl Harbor on 6 August, refueled, and sailed on the 8th for Vietnam. On 16 August, she was detached to proceed to Subic Bay and finally rejoined her squadron at Danang on 21 August. After offloading Marines and their equipment, she then proceeded to Buckner Bay, Okinawa; returned to Long Beach to transport a World War II midget Japanese submarine to the submarine base at Pearl Harbor; and anchored again in Danang Harbor on 11 October. After completion of a large redeployment operation involving over 2,000 Marines and 22,000 tons of equipment in the Quang Nam province, St. Louis visited Hong Kong and then moved to Subic Bay in the Philippines to participate in large scale amphibious landing exercises during November and December.


St. Louis completed the amphibious exercise in early January, spent 15 days in upkeep in Subic Bay, then headed north again for two months of shuttling men and cargo between Vietnam, Okinawa, and Japan. She departed from Yokosuka on 20 March 1971 and entered


Long Beach on the 31st. After a month and a half stand down period in Long Beach and three more weeks of local operations and upkeep there, she returned to Vietnam, arriving in Danang on 24 June. She visited Hong Kong, 28 June to 3 July, then returned to Long Beach on 19 July. St. Louis remained on the west coast for the remainder of 1971 and for the first three months of 1972. During this period, she was engaged in refresher training, amphibious exercises, and upkeep. On 31 March 1972, St. Louis headed out of San Francisco Bay back to Vietnam. After seven months of transporting men and cargo between various bases in the western Pacific, she returned to Long Beach on Veterans' Day 1972. She spent the rest of 1972 and all of 1973 on the west coast. She visited Acapulco, Mex., in February, participated in DSRV operations in May, and visited Portland, Oreg., in June for the annual Rose Festival. She finished out 1973 with availability periods, refresher training, and amphibious exercises. In mid-January 1974, St. Louis stood out of Long Beach to return to the western Pacific. As of May 1974, she is in port at Subic Bay, P. I.


St. Louis earned two battle stars for service in the Vietnam War.


[Note: The above USS ST. LOUIS (AKA-116) history may, or may not, contain text provided by crew members of the USS ST. LOUIS (AKA-116), or by other non-crew members, and text from the Dictionary of American Naval Fighting Ships]