For RATING SHIRTS - Click on your Rating Abbreviation below: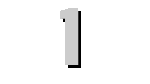 U.S.S. GUARDIAN
(AGR-1)


Click to view crew list
USS GUARDIAN (AGR-1) - Guardian-class radar picket ship
In Commission 1955 to 1965
AGR-1 Deployments - Major Events
Add a AGR-1 Shellback Initiation
Add a AGR-1 Deployment - Major Event
Month
Year
to
Month
Year
Deployment / Event
MAR
1945
-
Keel Date: 20 MAR 1945
MAY
1945
-
Launch Date: 8 MAY 1945
FEB
1955
-
Commissioned: 1 FEB 1955
JUN
1960
-
AUG
1960
Regular Overhaul
JAN
1962
-
JAN
1962
Cuban Missle Blockade
SEP
1963
-
DEC
1963
North Atlantic
OCT
1963
-
DEC
1963
North Atlantic
NOV
1963
-
JAN
1964
North Atlantic
JAN
1964
-
JUN
1965
Decommisioning
JUL
1965
-
Decommissioned: 28 JUL 1965
AGR-1 General Specifications
Complement: 13 Officers and 138 Enlisted
Displacement: 10760 tons
Length: 441 feet 6 inches
Beam: 56 feet 11 inches
Draft: 24 feet
Flank Speed: 11 knots
USS GUARDIAN (AGR-1)
Guardian (YAGR-1) was launched as Liberty Ship James Squires 8 May 1945 by J. A. Jones Construction Co., Inc., Panama City, Fla.; sponsored by Mrs. Elisa Broome; and delivered 31 May to Waterman Steamship Co. The ship served until 5 October 1945, when she was placed in the National Defense Reserve Fleet, James River, Va. Taken out of reserve in 1954, she was renamed Guardian, converted at Charleston Navy Yard, and commissioned YAGR-1 at Norfolk 1 February 1955, Lt. Comdr. Robert E. Euliss in command.


The first ocean radar station ship put into service by the Navy, Guardian conducted shakedown in Roosevelt Roads, P.R., and surrounding waters, reporting to Newport, R.I., her home port, 2 June 1955. Equipped with highly sensitive radar gear to enable her to detect, track, and report any aircraft penetrating the continental United States, Guardian is attached to the Eastern Continental Air Defense Command. She and her sister ships spend 3 or 4 weeks at a time off the East Coast on radar picket duty, even in the heaviest winter weather in the North Atlantic. In addition to radar picket duty, Guardian has participated in ASW exercises with both American and Canadian naval units and in local operations out of Newport and Key West. Her designation was changed to AGR-1 28 September 1958, and the ship at present remains as a vital part of our Nation's Atlantic defenses.


[Note: The above USS GUARDIAN (AGR-1) history may, or may not, contain text provided by crew members of the USS GUARDIAN (AGR-1), or by other non-crew members, and text from the Dictionary of American Naval Fighting Ships]