For RATING SHIRTS - Click on your Rating Abbreviation below: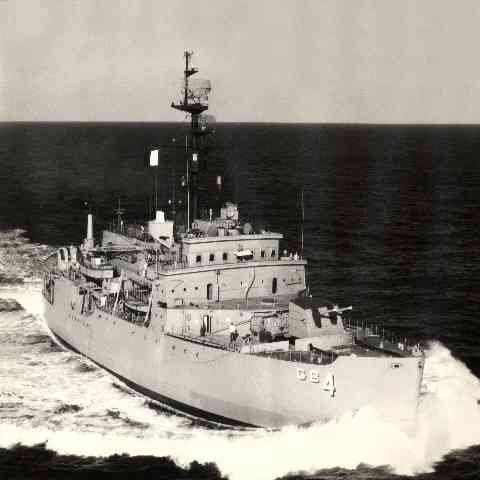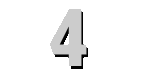 U.S.S. GLACIER
(AGB-4)

FOLLOW ME
Click to view crew list
USS GLACIER (AGB-4) - a Mount McKinley-class amphibious command ship
In Commission 1955 to 1966
AGB-4 Deployments - Major Events
Add a AGB-4 Shellback Initiation
Add a AGB-4 Deployment - Major Event
Month
Year
to
Month
Year
Deployment / Event
AUG
1953
-
Keel Date: 3 AUG 1953
at Ingalls Shipbuilding Pascagoula MS
AUG
1954
-
Launch Date: 27 AUG 1954
MAY
1955
-
Commissioned: 27 MAY 1955
NOV
1955
-
MAY
1956
Operation Deep Freeze I
NOV
1955
-
Shellback Initiation - 13 NOV 1955 - Atlantic Ocean
SEP
1956
-
Shellback Initiation - 21 SEP 1956 - Pacific Ocean
OCT
1956
-
FEB
1957
Antarctic Circle
SEP
1957
-
APR
1958
Operation Deep Freeze III Cruise
OCT
1957
-
Shellback Initiation - 18 OCT 1957 - Pacific Ocean
APR
1958
-
OCT
1958
Blue Nose - Arctic Circle
JUL
1958
-
JUL
1958
Hard aground off Cape York Greenland on Northern Cruise
OCT
1958
-
Shellback Initiation - 20 OCT 1958 - Pacific Ocean
NOV
1959
-
Shellback Initiation - 13 NOV 1959 - Pacific Ocean
FEB
1960
-
MAR
1960
BELLEINGSHAUSEN SEA EXPEDITION
OCT
1960
-
APR
1961
Domain of the Golden Dragon - International Dateline
OCT
1960
-
Shellback Initiation - 31 OCT 1960 - Pacific Ocean
OCT
1960
-
APR
1961
Antarctic Circle
OCT
1960
-
Shellback Initiation - 30 OCT 1960 - Pacific Ocean
OCT
1961
-
MAY
1962
Circumnavigation
OCT
1962
-
Shellback Initiation - 2 OCT 1962 - Pacific Ocean
NOV
1962
-
FEB
1963
Antarctic Circle
SEP
1965
-
Shellback Initiation - 5 SEP 1965 - Pacific Ocean
SEP
1965
-
Shellback Initiation - 5 SEP 1965 - Pacific Ocean
SEP
1965
-
Shellback Initiation - 5 SEP 1965 - Atlantic Ocean
JUN
1966
-
Decommissioned: 30 JUN 1966
AGB-4 General Specifications
Named for: Glacier Bay
Complement: 241 Officers and Enlisted
Displacement: 8449 tons
Length: 309 feet 6 inches
Beam: 74 feet
Draft: 29 feet
Range: 29 200 Nautical Miles
Final Disposition: Transferred to the United States Coast Guard 30 June 1966
USS GLACIER (AGB-4)
The fourth Glacier (AGB-4) was launched 27 August 1954 by the Ingalls Shipbuilding Corp. Pascagoula Miss.; sponsored by Mrs. Roscoe F. Good; and commissioned 27 May 1955 Comdr. E. H. Mater in command.
Icebreaker Glacier's shakedown cruise and maiden voyage were combined in her important role in Operation "Deep Freeze". Her first encounter with the ice came on December 1955 when after breaking through the Ross Ice Pack she carved out an ice harbor in Kainan Bay to permit the offloading of cargo ships at the site for Little America V. Glacier subsequently continued 400 miles west to break ice into an offloading site for the establishment of the Naval Air Facility at McMurdo Sound. In March 1956 an exploratory voyage around the Weddel Sea was completed; the icebreaker surveyed Vincennes Bay in Wilkes Land and made the first landing in history on the Princess Martha and Princess Astrid coasts. Glacier returned to Boston her home port 6 May 1956 after these accomplishments.
The ship returned to McMurdo Sound 28 October 1956 as spearhead for Deep Freeze II having made the earliest seasonal penetration in history through the dangerous ice belt. After supply deliveries there and at Little America she led seven other Navy ships from New Zealand through the ice pack to the two Antarctic base sites. In January 1947 [sic; 1957] she led two cargo ships into Vincennes Bay where the last of the seven American bases for the International Geophysical Year was to be constructed. Glacier departed Wilkes Station 17 February for the United States via Melbourne with the termination of the operation.
During Deep Freeze III and the IGY of 1957-58 Glacier participated as a launching platform for extensive "rockoon" tests during which balloon-lifted rockets gained information useful to the "Explorer" space satellite program. In addition the icebreaker continued her usual ice clearing and escort duties and conducted oceanographic studies in the Ross Sea.
The summer of 1958 found G1acier at the opposite end of the earth as she escorted ships participating in Operation Sunec for the resupply of North Polar radar and weather stations. By November of that year however she was again near the South Pole at McMurdo Sound and after supplying the base steamed to Little America V to begin deactivation of that station. Subsequently while operating in the Terra Nova Bay on the coast of Victoria Land she discovered two previously unknown islands and what was possibly the largest Emperor penguin rookery in the Antarctic home of over 50 000 of the large birds. Glacier came to the assistance of the Belgian expedition ship Polarhav near Breid Bay halfway around the Antarctic continent from the Ross Sea area.
Fifth of the Navy's Antarctic support operations Deep Freeze 60 (for the season 1959 60) took the ship once more to McMurdo and on a tour of exploration into the Bellingshausen Sea. Oceanographic and cartographic studies were discontinued in late February 1960 when Glacier steamed to assist Argentine icebreaker General San Martin and Danish cargo ship Kista Dan. With these missions accomplished Glacier sailed for Boston via Rio de Janeiro and while at that port provided emergency assistance to flooded areas in Brazil finally sailing for Boston 17 April 1960.
The icebreaker departed Boston 13 October 1960 on her sixth Antarctic voyage and reached Port Lyttelton N.Z. 21 November to unload cargo. Most of December was spent in breaking a 21-mile channel through McMurdo Sound to open the way for the thin-hulled supply ships. Following a return voyage to Wellington for repairs and to receive the Navy Unit Commendation for her Bellingshausen achievement of the preceeding [sic; preceding] expedition she again entered the ice-chocked Amundsen and Bellingshausen Seas on a voyage of exploration and discovery. Oceanographic work continued until March 1961 when she sailed for Boston arriving 27 April.
Underway again 8 October 1961 for Deep Freeze 62 she loaded cargo at Port Lyttelton in early November and encountered the Ross Sea ice pack 13 November reaching McMurdo Sound by the end of the month. After repairs at Wellington Glacier returned to McMurdo and pressed on to the site of Little America V for cartographic studies. She returned to New Zealand 6 March 1962 and subsequently put in at Boston 5 May after steaming 36 000 miles.
The busy ship stood out of Boston 17 September for Deep Freeze 63 entering the pack ice 6 November and reaching the edge of the fast bay ice of McMurdo Sound a week later. The thickness of the ice necessitated repairs at Wellington by 31 December 1962 G1acier was again churning through McMurdo Sound enroute to McMurdo Station. She continued operations off McMurdo Station through 1965. One of her many duties was to keep the channel open for supply ships. On 29 December 1965 Atka (AGB-3) and Burton Island (AGB-1) assisted her in pushing an iceberg out of the shipping lane. After further participation in her 11th Operation "Deep Freeze " Glacier returned to her home port Boston Mass. in the late spring of 1966. On 1 July 1966 G1acier was struck from the Navy List after transfer to the Coast Guard 30 June.


[Note: The above USS GLACIER (AGB-4) history may or may not contain text provided by crew members of the USS GLACIER (AGB-4) or by other non-crew members and text from the Dictionary of American Naval Fighting Ships]