Click on your Rating abbreviation above: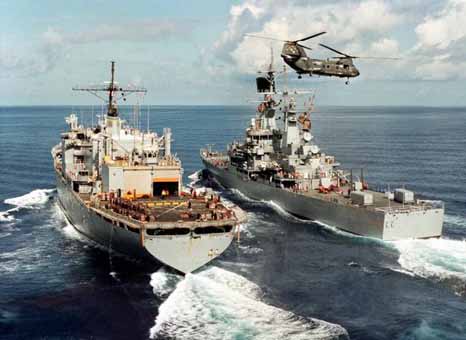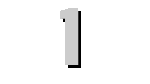 U.S.S. MARS
(AFS-1)

The Number One Attack Food Ship
in the Universe
Click to view crew list
The USS MARS (AFS-1), a Mars class combat stores ship, was commissioned on 1 DEC 1963. USS MARS was the first of her class was built at National Steel and Shipbuilding in San Diego, CA, and then homeported n San Diego after commissioning. Her career consisted of numerous Western Pacific deployments in support of the fleet from first, San Diego, then Alameda, CA, and while forward deployed to Sasebo, Japan. MARS ranged from the West Coast of the Untied States to the Gulf of Aden, with significant time "in theater" off of Vietnam. USS MARS served her country for 30 years, 2 months and 16 days, until decommissioned on 1 February 1993. MARS continued to deliver the goods with the Military Sealift Command (MSC) as USNS Mars (T-AFS-1) until her inactivation on 19 February 1998. The hulk of the MARS was disposed of during a multi-national fleet SINKEX in July 2006 off of Hawaii.

The USS MARS (AFS-1) deployment history and significant events of her service career follow:
AFS-1 Deployments - Major Events
Add a AFS-1 Shellback Initiation
Add a AFS-1 Deployment - Major Event
Month
Year
to
Month
Year
Deployment / Event
MAY
1962
Keel Date: 5 MAY 1962
at National Steel and Shipbuilding Company San Diego CA
JUN
1963
Launch Date: 15 JUN 1963
DEC
1963
Commissioned: 1 DEC 1963
MAY
1965
-
MAY
1965
SaigonMay 1965
MAY
1965
-
MAY
1965
SaigonMay 1965
MAY
1965
-
MAY
1965
Mekong Delta Vietnam
OCT
1966
-
SEP
1968
West Pac-Viet Nam
NOV
1966
-
Shellback Initiation - 1 NOV 1966 - Pacific Ocean
JAN
1968
-
JAN
1968
Fleet support off Korea during USS. Pueblo crisis
OCT
1968
-
FEB
1969
West Pac-Viet Nam
FEB
1970
-
Shellback Initiation - 2 FEB 1970 - Pacific Ocean
MAR
1970
-
OCT
1971
West Pac
MAR
1970
-
OCT
1971
West Pac
SEP
1970
-
APR
1971
West Pac
DEC
1972
-
DEC
1972
Changed homeports from Oakland California to Sasebo Japan
JAN
1973
-
JAN
1977
West Pac
DEC
1973
-
Shellback Initiation - 26 DEC 1973 - Pacific Ocean
JUL
1974
-
Shellback Initiation - 9 JUL 1974 - Indian Ocean
MAR
1975
-
JUN
1975
West Pac-Viet Nam
MAR
1975
-
Shellback Initiation - 25 MAR 1975 - Indian Ocean
FEB
1978
-
OCT
1978
West Pac
MAY
1979
-
MAY
1979
Collision with USS Cook FF-1083
JAN
1980
-
OCT
1980
West Pac-Indian Ocean-Persian Gulf
MAY
1980
-
Shellback Initiation - 5 MAY 1980 - Indian Ocean
SEP
1981
-
APR
1982
West Pac-Indian Ocean
JAN
1982
-
NOV
1982
West Pac-Indian Ocean-Persian Gulf
JUL
1985
-
DEC
1985
West Pac-Indian Ocean
JUL
1985
-
Shellback Initiation - 13 JUL 1985 - Pacific Ocean
SEP
1985
-
Shellback Initiation - 16 SEP 1985 - Pacific Ocean
SEP
1988
-
MAR
1989
West Pac-Indian Ocean-Persian Gulf
NOV
1990
-
MAY
1991
Operation Desert Shield/ Storm
FEB
1998
Decommissioned: 19 FEB 1998
AFS-1 General Specifications
Class: Mars-class combat stores ship
Named for: The borough of Mars in Butler County
Complement: 486 Officers and Enlisted
Displacement: 9200 tons
Length: 581 feet
Beam: 79 feet
Flank Speed: 20 kn
Final Disposition: Sunk as a target 15 July 2006
USS MARS (AFS-1)
The third Mars (AFS‑1) was laid down by the National Steel & Shipbuilding Co., San Diego, Calif., 5 May 1962; launched 15 June 1963: sponsored by Mrs. Clyde Doyle, widow of Representative Doyle of California; and commissioned at Long Beach Naval Shipyard 21 December 1963, Capt. Russel C. Medley in command.


Mars was the first of a new class that may eventually replace three types of supply ships: the AF, AKS, and AVS. Two innovations were Boeing UH‑46 helicopters and an automatic highline shuttle transfer system to make a rapid transfer of supplies possible. To speed replenishment processing, Mars became the first ship in the Pacific Fleet to be equipped with a 1004 Univac computer system.


Assigned to Service Squadron 1, Mars left San Diego 16 March 1964 for Acapulco, Mexico, for shakedown, returning to San Diego Faster Sunday. On 1 September she departed for the western Pacific, arriving Yokosuka, Japan, the 23d. With Yokosuka as home port, the combat storeship operated from the Philippines to the South China Sea through the rest of the year.


Mars continued through the next 3 years to provide logistic support to the far ranging 7th Fleet at sea, especially off Vietnam, while revisiting the South Pacific ports of Hong Kong; Sasebo, Japan; and Subic Bay, Philippines. Typical of the combat storeship's supply activities was a night vertical replenishment of Canberra while the heavy cruiser was fighting off Vietnam, her 8 inch guns on the engaged side blasting away in support of troops ashore. Mars has taken an especially active part in similar operations helping block Chinese communist inspired Vietcong aggression in South Vietnam. She set several replenishment records in 1967 and 1968, and into 1969 continues to play an important role in the fleet operations in the Southeast Asia area.


[Note: The above USS MARS (AFS-1) history may, or may not, contain text provided by crew members of the USS MARS (AFS-1), or by other non-crew members, and text from the Dictionary of American Naval Fighting Ships]