For RATING SHIRTS - Click on your Rating Abbreviation below:
Click on your Rating abbreviation above: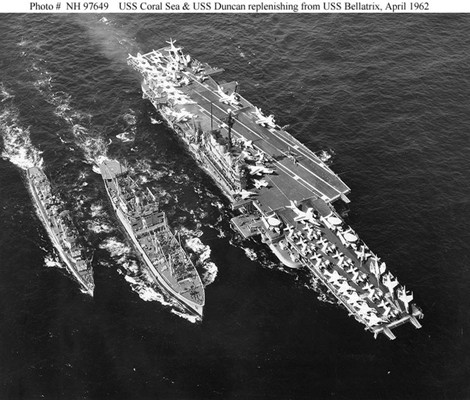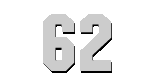 U.S.S. BELLATRIX
(AF-62)

UNREP A GO GO
Click to view crew list
USS BELLATRIX (AF-62) - an Arctic-class stores ship
In Commission 1961 to 1968
AF-62 Deployments - Major Events
Add a AF-62 Shellback Initiation
Add a AF-62 Deployment - Major Event
Month
Year
to
Month
Year
Deployment / Event
OCT
1944
-
Keel Date: 16 OCT 1944
DEC
1944
-
Launch Date: 4 DEC 1944
NOV
1961
-
Commissioned: 18 NOV 1961
MAR
1962
-
JUN
1962
West Pac
FEB
1964
-
MAY
1964
West Pac
AUG
1964
-
DEC
1964
West Pac-Viet Nam
SEP
1965
-
JAN
1966
West Pac-Viet Nam
SEP
1968
-
Decommissioned: 30 SEP 1968
AF-62 General Specifications
Complement: 292 Officers and Enlisted
Displacement: 14180 tons
Length: 460 feet
Beam: 63 feet
Draft: 26 feet 7 in
Flank Speed: 16 kts
USS BELLATRIX (AF-62)
Fleetwood was was laid down on 16 October 1944 at Oakland, Calif., by the Moore Drydock Co. under a Maritime Commission contract (MC hull 1207); launched on 4 December 1944; sponsored by Mrs. Agatha Bittman; and delivered to the Maritime Commission on 21 June 1945.


The Maritime Commission then turned her over to the United Fruit Co. that operated her in the North Atlantic under contract until October 1946. She then was transferred by the Maritime Commission to the Pacific Far East Line, and carried out numerous cargo runs to ports throughout the Pacific, including some in Alaskan waters.


After April 1958, she served the Military Sea Transportation Service (MSTS) though the Far East Line continued to operate her. Transferred to the Navy on 22 August 1961, Fleetwood entered the Puget Sound Naval Shipyard to begin conversion to a Navy stores ship. On 13 October 1961, she was renamed Bellatrix and designated AF-62.


On 18 November 1961, she was commissioned at her conversion yard, Comdr. Nathan E. Dozier in command. Following outfitting and shakedown training out of San Diego, Bellatrix departed her homeport, San Francisco, on 3 March 1962 for her first deployment to the western Pacific. She steamed by way of Christmas Island where she provided logistics support for units of Joint Task Force (JTF) 8, then conducting nuclear tests. She spent the remainder of the deployment cruising the western Pacific re-supplying Navy ships by both underway and in-port replenishments. During that time, she visited such ports as Yokosuka and Sasebo, Japan, Subic Bay, Philippine Islands, Kaohsiung,Taiwan, and Hong Kong. Bellatrix returned to San Francisco in June and began an overhaul.


That deployment set the pattern for the remainder of her Navy career. Bellatrix spent the next six years voyaging to the western Pacific to supply the ships of the 7th Fleet. After August 1964, she concentrated upon the fleet operating off the coast of Vietnam to support the American effort to bolster the defenses of the South Vietnamese Republic against the attacks of communist North Vietnam. Bellatrix alternated between brief periods on the west coast of the United States and longer periods off the coast of Vietnam until September of 1968. During preparations for her to receive an overhaul late in the summer of 1968, the Navy decided to decommission Bellatrix.


Accordingly, on 30 September 1968, she was decommissioned at Hunter's Point, Calif., and her name was struck from the Naval Vessel Register that same day.


Bellatrix (AF-62) earned five battle stars during the Vietnam conflict. Raymond A. Mann 23 February 2006


[Note: The above USS BELLATRIX (AF-62) history may, or may not, contain text provided by crew members of the USS BELLATRIX (AF-62), or by other non-crew members, and text from the Dictionary of American Naval Fighting Ships]