For US NAVY RATING SHIRTS - Click on your Rating Abbreviation below:
Click on your Rating abbreviation above: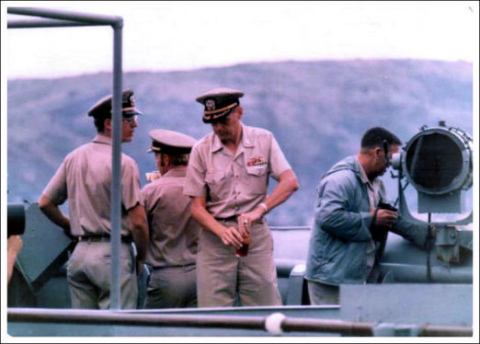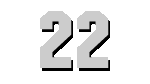 U.S.S. MAUNA KEA
(AE-22)

WE SAIL TO SERVE
Click to view crew list
The USS MAUNA KEA (AE-22), a Suribachi-class ammunition ship, was commissioned on 30 MAR 1957. After fit out and shake down training MAUNA KEA served with the Pacific Fleet for her entire career. Always true to her motto, "We Sail to Serve", she deployed to the Western Pacific numerous times to keep fully armed. At the end of her service career MAUNA KEA was the oldest ship in commission in the US Navy and flew the "Navy Jack". USS MAUNA KEA served her country for 38 years and 3 months, until decommissioned on 30 JUN 1995. First laid up at the the NISMF at Suisun Bay, CA, the hulk of the MAUNA KEA was disposed of during a Sinkex in July 2006 off of Hawaii.

The USS MAUNA KEA (AE-22) deployment history and significant events of her service career follow:
AE-22 Deployments - Major Events
Add a AE-22 Shellback Initiation
Add a AE-22 Deployment - Major Event
Month
Year
to
Month
Year
Deployment / Event
MAY
1955
-
Keel Date: 6 MAY 1955
MAY
1956
-
Launch Date: 3 MAY 1956
MAR
1957
-
Commissioned: 30 MAR 1957
JUN
1957
-
JUL
1957
Guantanamo Bay
NOV
1957
-
MAR
1958
West Pac
JUL
1958
-
DEC
1958
West Pac
SEP
1958
-
SEP
1958
Taiwan Straits (Quemoy Matsu)
JAN
1959
-
JAN
1960
West Pac
JUN
1959
-
Shellback Initiation - 13 JUN 1959 - Pacific Ocean
JAN
1962
-
JUL
1962
West Pac
MAY
1964
-
NOV
1964
West Pac
JAN
1965
-
SEP
1965
Dry Dock
DEC
1966
-
AUG
1967
West Pac-Viet Nam
JAN
1967
-
DEC
1973
West Pac-Viet Nam
MAR
1968
-
OCT
1968
West Pac-Viet Nam
MAY
1968
-
MAY
1968
Entered DaNang Harbour May 15th - 16th
MAY
1968
-
MAY
1968
West Pac-Viet Nam
DEC
1968
-
APR
1972
Dry Dock
APR
1969
-
NOV
1969
West Pac-Viet Nam
JUN
1969
-
Shellback Initiation - 21 JUN 1969 - Pacific Ocean
JUL
1969
-
Shellback Initiation - 5 JUL 1969 - Pacific Ocean
FEB
1970
-
APR
1970
Dry Dock
MAY
1970
-
NOV
1970
West Pac-Viet Nam
JUN
1971
-
MAY
1972
West Pac
JUL
1972
-
SEP
1973
West Pac-Viet Nam
AUG
1972
-
APR
1973
Dry Dock
JAN
1974
-
SEP
1974
West Pac
MAY
1975
-
NOV
1975
West Pac
APR
1976
-
Shellback Initiation - 13 APR 1976 - Pacific Ocean
OCT
1976
-
MAY
1977
West Pac
DEC
1976
-
MAY
1977
West Pac
MAY
1977
-
JAN
1978
Dry Dock
AUG
1978
-
MAY
1979
West Pac
FEB
1979
-
SEP
1979
West Pac
FEB
1981
-
APR
1981
Dry Dock
JAN
1983
-
JAN
1986
Mediterranean-Indian Ocean
JAN
1984
-
AUG
1984
West Pac
JUL
1984
-
DEC
1984
West Pac
JUL
1984
-
JAN
1985
Mediterranean-Indian Ocean
SEP
1986
-
APR
1987
Dry Dock
NOV
1987
-
MAY
1988
West Pac
AUG
1989
-
Shellback Initiation - 20 AUG 1989 - Pacific Ocean
AUG
1989
-
FEB
1990
West Pac
FEB
1990
-
JUL
1990
West Pac
OCT
1991
-
DEC
1991
Desert Shield
AUG
1992
-
FEB
1993
West Pac
SEP
1992
-
DEC
1992
Panama Canal
JUN
1995
-
Decommissioned: 30 JUN 1995
AE-22 General Specifications
Class: Suribachi-class ammunition ship
Named for: Mauna Kea
Complement: 23 Officers and 324 Enlisted
Displacement: 9758 tons
Length: 511 feet
Beam: 72 feet
Flank Speed: 20 knots
Final Disposition: Sunk as target during RIMPAC 12 July 2006
USS MAUNA KEA (AE-22)
Mauna Kea (AE-22) was laid down at the Bethlehem-Sparrows Point Shipyard Inc., Sparrows Point, Md. 6 May 1955; launched 3 May 1956; sponsored by Mrs. Charles R. Brown; and commissioned 30 March 1957, Capt. Kenneth Loveland in command.


Following shakedown, Mauna Kea, designed for rapid replenishment of ammunition at sea, reported for duty with ServRon 1 in the eastern Pacific. Into the fall of 1957 she serviced the 1st Fleet and in November made preparations for her first WestPac deployment. Sailing west, she reported to SevRon 3 at Sasebo, Japan, in December and commenced distributing the bullets of beans, bullets, and black oil to the ships of the 7th Fleet. From that time until 1965, she rotated between duties with the above‑noted service squadrons, participating while with the 7th Fleet, in SEATO exercises and in joint exercises with Koreans, Japanese, and Chinese Nationalist Forces.


On 28 February 1965, the ammunition ship arrived at the Lockheed Shipbuilding & Construction Co. yards, Seattle, Wash. There having reverted to in commission in Reserve status, Mauna Kea commenced FAST (Fast Automatic Shuttle Transfer System) conversion. Completion of this conversion, which would enable her to transfer a bird from her hold to the magazine of a missile‑firing ship in 90 seconds and allow her greater versatility in servicing the fleet with the addition of a heliopad for vertical repenishment capabilities, was delayed for 8 months, because of strikes and lack of necessary parts, until June 1966. Then followed a fitting out period and intensive postconversion shakedown exercises, which continued into the fall. By November she was again an active unit of the Pacific Fleet's Service Force and on 28 December she departed her home port of Concord, Calif., for her ninth WestPac deployment.


Traveling westward, Mauna Kea arrived at Subic Bay, Philippine Islands, 9 January 1967 to join ServRon 7. Four days later she departed Subic Bay for her first trip to the line off Vietnam. For the next six months she rearmed carrier groups on Yankee Station and cruisers and destroyers in the Corps' areas off South Vietnam. At the end of July, she headed north to Japan for a brief visit at Yokosuka before getting underway for California. Arriving at Concord, 22 August, she underwent availability and then commenced participation in fleet and local exercises along the California coast. On 20 February 1968 she departed for her second tour of duty off Vietnam, returning 14 October, for leave and upkeep, after which she will, into 1969, continue servicing the 1st Fleet until setting out for the western Pacific and another tour with the 7th Fleet.


[Note: The above USS MAUNA KEA (AE-22) history may, or may not, contain text provided by crew members of the USS MAUNA KEA (AE-22), or by other non-crew members, and text from the Dictionary of American Naval Fighting Ships]