Click on your Rating abbreviation above: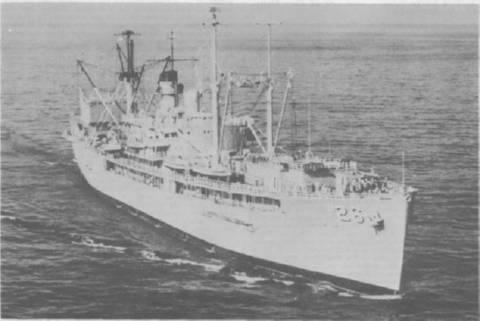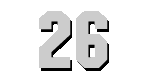 U.S.S. SHENADOAH
(AD-26)

PERFECTUM SERVITIA
Click to view crew list
USS SHENADOAH (AD-26) - a Shenandoah-class destroyer tender
In Commission 1945 to 1980
AD-26 Deployments - Major Events
Add a AD-26 Shellback Initiation
Add a AD-26 Deployment - Major Event
Month
Year
to
Month
Year
Deployment / Event
SEP
1944
Keel Date: 16 SEP 1944
at Todd Pacific Shipyards Seattle WA
MAR
1945
Launch Date: 29 MAR 1945
AUG
1945
Commissioned: 13 AUG 1945
OCT
1954
-
MAR
1955
Mediterranean-Lebanon
OCT
1956
-
APR
1957
Dry Dock
JAN
1959
-
JAN
1963
Mediterranean
JAN
1959
-
JAN
1963
Mediterranean
JUN
1965
-
DEC
1965
Mediterranean
JAN
1966
-
APR
1966
Caribbean
FEB
1966
-
FEB
1966
Guantanamo Bay
JUN
1966
-
DEC
1966
Mediterranean
JAN
1967
-
JAN
1968
Mediterranean
APR
1970
-
AUG
1970
Mediterranean
APR
1970
-
AUG
1970
Mediterranean
MAY
1973
-
OCT
1973
Mediterranean
NOV
1976
-
APR
1977
Mediterranean
JAN
1979
-
JAN
1979
Guantanamo Bay
APR
1979
-
OCT
1979
Mediterranean
APR
1980
Decommissioned: 1 APR 1980
AD-26 General Specifications
Complement: 1035 Officers and Enlisted
Displacement: 11755 tons
Length: 492 feet
Beam: 69 feet 6 inches
Draft: 27 feet 6 in
Flank Speed: 18 knots
USS SHENADOAH (AD-26)
The third Shenandoah (AD-26) was laid down on 16 September 1944 by Todd Pacific Shipyards, Inc., Ta-coma, Wash.; launched on 29 March 1945; sponsored by Mrs. Daniel Hunt; and commissioned on 13 August 1945, Capt. Albert C. Burrows in command.


Shenandoah completed her fitting out in December and sailed to the east coast, via the Panama Canal, where she reported for duty with Destroyer Force, United States Atlantic Fleet in January 1946. Until June 1947 she tended destroyers in various east coast ports; primarily at Norfolk, her homeport. The tender deployed on her first tour of duty with the 6th Fleet from June through August 1947. In the next 20 years, she was assigned 13 more tours in the Mediterranean.


Shenandoah's most publicized tour of duty was in 1964. She won international acclaim for her heroic rescue of the crew of the Dutch merchant ship Doris. The freighter broke loose from her moorings during the height of a storm and became impaled upon the rocks of Molo San Vincenzo in Naples' outer harbor. A line was run to the freighter by the crew of the Shenandoah, and all aboard were rescued minutes before Doris rolled over and sank.


The destroyer tender also won recognition in 1965 for her repairs to the bow of the carrier Shangri-La (CV-38) which had collided with a destroyer during maneuvers.


Shenandoah was awarded the Battle Efficiency Pennant for her competence in destroyer tending in 1952 and 1956. She was awarded the Engineering E in 1958 and 1965, and the Supply E in 1962, 1963, and 1967. Shenandoah was again deployed with the 6th Fleet in 1968, 1970, and 1973. She returned to her home port on 15 December 1973 and into July 1974 is tending ships on the east coast.


[Note: The above USS SHENADOAH (AD-26) history may, or may not, contain text provided by crew members of the USS SHENADOAH (AD-26), or by other non-crew members, and text from the Dictionary of American Naval Fighting Ships]