Click on your Rating abbreviation above: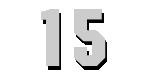 U.S.S. PRAIRIE
(AD-15)

DONT TREAD ON ME
Click to view crew list
USS Prairie (AD-15) keel was laid 7 December 1938 by New York Shipbuilding, Camden, New Jersey. A Dixie-class destroyer tender, she was commissioned 5 August 1940. In Argentia, Newfoundland on December 7, 1941, she remained there, servicing convoy escorts and fleet vessels, until May 1942 when she sailed for the Boston Navy Yard for repairs after a fire. In Boston from May to October 1942, USS Paririe returned to Argentia until September 1943.
With the U.S. offensive against Japan gaining momentum, USS Prairie was needed in the Pacific. Sailing from Argentia in September 1943, Prairie again touched at Boston, through the Panama Canal and took up station in Pearl Harbor, Hawaii in November 1943. As the front of the war in the Pacific adavnced westward, USS Priarie moved closer to Japan to support the destroyers and other vessels in the war effort. She was stationed at Majuro Atoll, Eniwetok, Ulithi as the war progressed and wound up in Tokyo Bay after the end of hostilities. Prairie arrived in the United States in November 1945.
Prairie remained in commision between World War II and the Korean War. She was stationed in San Diego with a deployment to Tsingtao China in 1947. USS Prairie deployed three times to the Far East during the Korean war to support the Allied war effort.
As the 1950s progressed Prairies duties consisted of material and technical support of the 7th Fleet. In 1957 she circumnavigated the world as the finish to a West Pac deployment.
USS Prairies remaining career, until decommisioning on 26 March 1993, consisted of West Pac deployents supporting the fleet. In June 1982 she became the oldest ship in commision, flying the Dont Tread On Me Navy jack.
AD-15 Deployments - Major Events
Add a AD-15 Shellback Initiation
Add a AD-15 Deployment - Major Event
Month
Year
to
Month
Year
Deployment / Event
DEC
1938
Keel Date: 7 DEC 1938
at New York Shipbuilding
DEC
1939
Launch Date: 9 DEC 1939
AUG
1940
Commissioned: 5 AUG 1940
DEC
1941
-
MAY
1942
Argentia - Newfoundland Station
MAY
1942
-
OCT
1942
Repair at Boston Navy Yard after fire
OCT
1942
-
SEP
1943
Argentia - Newfoundland Station
APR
1943
-
APR
1947
Great Lakes
JUL
1947
-
JUN
1948
Tsingtao China for Repair Duty
MAR
1955
-
SEP
1955
West Pac
JUL
1956
-
APR
1957
Wes pac; Bahrein; Capetown; Rio de Janeiro; Panama Canal
APR
1957
Shellback Initiation - 18 APR 1957 - Pacific Ocean
APR
1957
-
Shellback Initiation - 18 APR 1957 - Pacific Ocean
JAN
1958
-
JUL
1958
West Pac
JAN
1961
-
SEP
1961
West Pac
SEP
1962
-
MAR
1963
WESTPAC Cruise
JAN
1964
-
JAN
1968
West Pac-Viet Nam
JAN
1964
-
JUN
1964
Wes Pack Cruiise
JAN
1965
-
MAY
1965
Dry Dock
MAR
1965
-
SEP
1965
WESPAC
JUL
1966
-
Shellback Initiation - 23 JUL 1966 - Pacific Ocean
AUG
1966
-
DEC
1966
Middle Pacific
JUL
1967
-
DEC
1967
Middle Pacific
OCT
1968
-
APR
1970
West Pac
OCT
1968
-
MAR
1969
West Pac
OCT
1968
-
MAR
1969
West Pac-Viet Nam
JAN
1971
-
AUG
1971
West Pac
MAY
1971
-
DEC
1971
West Pac
SEP
1971
-
Shellback Initiation - 12 SEP 1971 - Pacific Ocean
SEP
1971
-
Shellback Initiation - 21 SEP 1971 - Pacific Ocean
SEP
1971
-
Shellback Initiation - 12 SEP 1971 - Pacific Ocean
MAR
1973
-
SEP
1973
West Pac
MAY
1973
-
Shellback Initiation - 6 MAY 1973 - Pacific Ocean
JAN
1975
-
SEP
1975
West Pac
JAN
1975
-
OCT
1975
West Pac
MAY
1975
-
Shellback Initiation - 6 MAY 1975 - Pacific Ocean
AUG
1975
-
DEC
1975
West Pac-Viet Nam
NOV
1977
-
MAY
1978
West Pac
JAN
1978
-
JUL
1978
West Pac
JAN
1981
-
JUN
1981
West Pac
JUN
1981
-
DEC
1981
West Pac
OCT
1983
-
JUN
1984
West Pac
OCT
1983
-
JUN
1984
West Pac
NOV
1983
-
APR
1984
Mediterranean-Indian Ocean
NOV
1983
-
JUL
1984
West Pac
APR
1984
-
Shellback Initiation - 13 APR 1984 - Indian Ocean
NOV
1986
-
MAY
1987
West Pac
AUG
1988
-
FEB
1989
West Pac-Indian Ocean
JUN
1990
-
DEC
1990
West Pac
OCT
1990
-
Shellback Initiation - 19 OCT 1990 - Indian Ocean
OCT
1990
-
Shellback Initiation - 19 OCT 1990 - Pacific Ocean
JAN
1991
-
JUL
1991
West Pac
JAN
1991
-
JUL
1991
Desert Shield
MAR
1993
-
Decommissioned: 26 MAR 1993
AD-15 General Specifications
Class: Dixie-class destroyer tender
Complement: 698 Officers and Enlisted
Displacement: 16500 tons
Length: 530.5 feet
Beam: 73.3 feet
Draft: 24 feet 3 in
Final Disposition: Scrapped
USS PRAIRIE (AD-15)
The second Prairie, a destroyer tender, was laid down 7 December 1938 by New York Shipbuilding Corp., Camden, N.J.; launched 9 December 1939; sponsored by Mrs. Samuel M. Robinson; and commissioned 5 August 1940, Capt. J. B. W. Waller in command.


Prior to U.S. entry into World War II, Prairie cruised between Atlantic ports from Colon, C.Z. to Argentia, Newfoundland. She was docked at Argentia, tending Allied ships, on 7 December 1941 as the first direct blows of World War II struck the United States.


A floating workshop for American and other Allied destroyers, Prairie was mother ship to a squadron of destroyers at Argentia, the Atlantic terminus of the transatlantic convoy route. A fire from Spry (PG-64), secured astern of Prairie, spread to the tender 29 May 1942 and caused extensive damage. After repairing at Boston, Prairie returned to Argentia. On 22 February 1943, U.S. Coast Guard cutter Campbell (WPG-32) was rammed during an engagement with a German submarine; complete overhaul was provided by Prairie, and Campbell sailed to the United States 27 May.


Departing Argentia 2:3 September, Prairie steamed to Boston, and on to Pearl Harbor in November, to remain until February 1944. She departed Pearl Harbor 7 February to move with advancing forces in operations against the Marshall Islands. Lying in sheltered waters, Prairie tended destroyers throughout the remainder of the war. Majuro Atoll had been secured 7 February, and Prairie arrived there the 13th, to remain at this advantageous point for mobile supply during the costly campaign for Tarawa. Departing Majuro 3 June, she steamed to Eniwetok, where she was while fighting progressed in the Marianas and Carolines. Reporting to Ulithi 8 October, Prairie was there at war's end and remained until 1 October 1945, when she steamed to Tokyo Bay. On 30 November she steamed home to San Francisco.


Prairie steamed to San Diego, destroyer force headquarters, 16 February 1946 and remained there until 11 August 1947. The Korean conflict demanded more hurried operations from Prairie, and she sailed to provide tending services for U.N. forces from 2 February to 3 August 1951 and again from 6 April to 10 September 1952, and from late August 1953 to 11 April 1954.


After this period of increased activity, Prairie continued to provide repair, supply, and medical services to ships of the 7th Fleet. In March 1956, the tender returned to San Diego after completing an around-the-world cruise, a rarity for a destroyer tender. In 1958, Prairie steamed to Yokohama 8 May for the ceremonies at which Yokohama and San Diego became sister cities. In October 1959, she steamed to Taiwan for the 10-10 Day festival, a day similar to U.S. Independence Day for the Nationalist Chinese.


In Spring 1961, the tender participated in the Pony Express exercises held by SEATO forces. She returned to Pearl Harbor 15 July 1966 for her first visit in over 20 years; she repaired over 100 vessels there before departing the area 6 December. During a 6 month tour at Pearl Harbor beginning in July 67, Prairie rescued survivors from the yacht Anobell in turbulent waters 600 miles off Hawaii 11 December and transported them to San Diego.


In 1968, Prairie added a People-to-People program to her schedule of duties while at Taiwan. As part of that program, her crew painted a new orphanage and provided dental care to remote areas of the island. Prairie continues to service ships of the 7th Fleet into 1970.


[Note: The above USS PRAIRIE (AD-15) history may, or may not, contain text provided by crew members of the USS PRAIRIE (AD-15), or by other non-crew members, and text from the Dictionary of American Naval Fighting Ships]